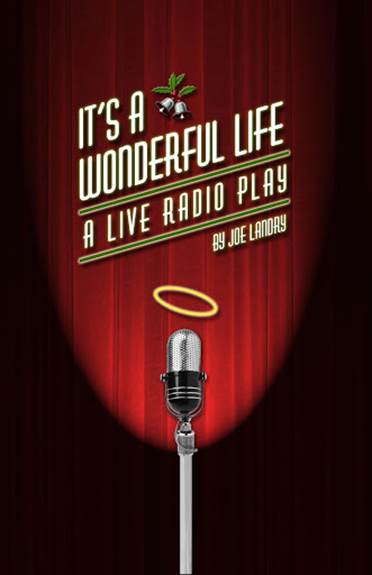 It's A Wonderful Life Cast List
Show Dates: December 3 – 4 / 7:30pm; December 5 / 2pm
Nathan Beam as George Bailey
Iris Stanford as Mary Hatch Bailey
Seth Cain as Clarence
Douglas Palamountain as Superintendent of Angels/Carter/Bert
John Stephens as Announcer/Sound Effects Operator
Jessica Wasson as Violet/Mrs. Hatch/Mrs. Davis/Uncle Billy
Thomas Sohl as Eddy/Sound Effects Operator
Bethany Southerland as Toll Taker/Martini/Janie Bailey
David Lovvorn as Mr. Potter/Ernie/Gower/Dr. Campbell/Charlie
Nicholas Glass as Sam Wainwright/Harry Bailey/Nick/Sheriff
Greg Dishman as Pop Bailey/Eustance/Mr. Welch/Randy
Marilyn Glass as Ma Bailey/Cousin Tilly/Bank Teller/Impatient Neighbor/Mrs. Thompson
Max Kubik as Young George Bailey/Petey Bailey/Shadow Actor
Leela Stanford as Zuzu Bailey/Shadow Actor
Eden Robinson as Shadow Actor
Josephine Glass as Shadow Actor
Lauryn Glass as Shadow Actor
Dr. Dolittle Cast List
Show Dates: October 22 – 23 / 7pm
Dr. Dolittle: John Bell
Blossom: Noah Brewer
Sarah/Fat Lady: "mo" Meira Morgan Lee
Matthew: Daniel Brewer
Brown/Monkey: Bridget Bell
Polynesia: Anndee Allen
Mrs. Mumford/Swallow/Customer 1: Larissa Babino
Jip: Emmalee Jiles
Gub Gub: Connel Defnall
Dab Dab: Sevryn Korobov
Beppo: Grey Jackson
Chee Chee: Lily Grace Nelson
Too Too: Evelyn Bell
Lion/Rabbit/Vendor: Sebastian Stephens
Lioness/Circus Star: Kent Churchill
Cub/ Circus Star: Jarrah Sello
Crocodile/Vendor: Luke Bell
Monkey: Becca Jackson
Monkey/Customer 2: Kennedi Williams
Pushmi Pullyu Puppeteer: Jade Coleman
Pushmi Pullyu Puppeteer and Voice: Raelyn Defnall
Grasshopper Tea and the Basement of Wonder
PUPPETEERS NEEDED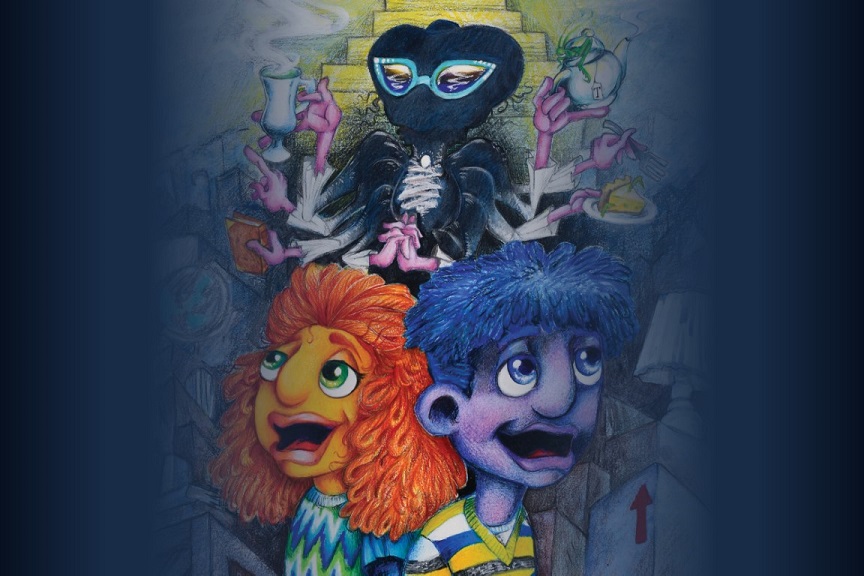 Grasshopper Tea and the Basement of Wonder – A Puppet Journey Through West Georgia's History, an original production in development for three years and funded by the Community Foundation of West Georgia, is in search of four puppeteers for 13 performances to be scheduled throughout the school year of 2021-2022.
Premiering: October 30, 2021 and running into 2022 and annually thereafter
Location: Carrollton, GA and vicinity
Time Frame: Rehearsals will begin in September 2021 in preparation for the premiere and first public performance, October, 2021. The school schedule is still being booked. The crew for each show is four and for the first round of dates the director will be in the cast, so one extra puppeteer needs to be trained and available for dates that require a substitution. Puppeteers may then elect to work as many shows as they can commit to. The show will travel to elementary schools in a three-county radius and no more than two shows a day will be booked. Based upon distance traveled, some show days may be longer than others. This production will be available for booking annually during the school year, and available to sites other than schools if requested, so those who perform satisfactorily in the first year will be given the opportunity to continue with the project in future seasons before new puppeteers are sought.
Project Details: The puppets include primarily hand and rod, soft sculpture, as well as a life-size character, miscellaneous props and some technology needing to be operated within the show (power point, shadow lights). The script is recorded so no voice acting is required. Experience is preferred but training is offered for those with aptitude and the desire to practice and learn. Puppeteers must be physically fit and able to endure weight unevenly distributed on their arms and body that may put stress upon the neck or back while maintaining focus and timing. Crew will also be expected to set up and break down the stage and handle simple technical tasks. The show comes with its own light array and speaker system, with a multi-part set and multiple prop pieces and drapes. The show is 45 minutes long with an hour for set up and strike so each show will constitute a three-hour time commitment.
Skills Required: The most desirable candidates will have experience in any combination of theatre, puppeteering, and 3D/2D art, especially skills in soft sculpture, sewing, and simple engineering that may be of use in the maintenance and repair of the show's objects.
How to Apply: Send an email letter of interest and a digital CV/resume, detailing your experience and interest to the attention of the director, Scott Foxx, at scottfoxx972@gmail.com. Please include three references who can attest to your professional ability and experience or current letters of reference. Those with puppet building experience should also include high quality images of their best work (jpeg, 72 dpi) with detailed notes concerning media and techniques they are skilled in. Selected candidates must be able to legally work in the US or have valid work visa and will be required to pass background and drug screenings.
Schedule: Rehearsals will begin in September 2021.
Premiere: October 28 followed by the public performance on October 30 at the Carrollton Center for the Arts.
Compensation: $125 per performance (rehearsal time is included in the compensation amount).
9 to 5 The Musical
Auditions: December 6, 7 / 6 – 9:30 pm (please arrive at 5:45 pm for registration)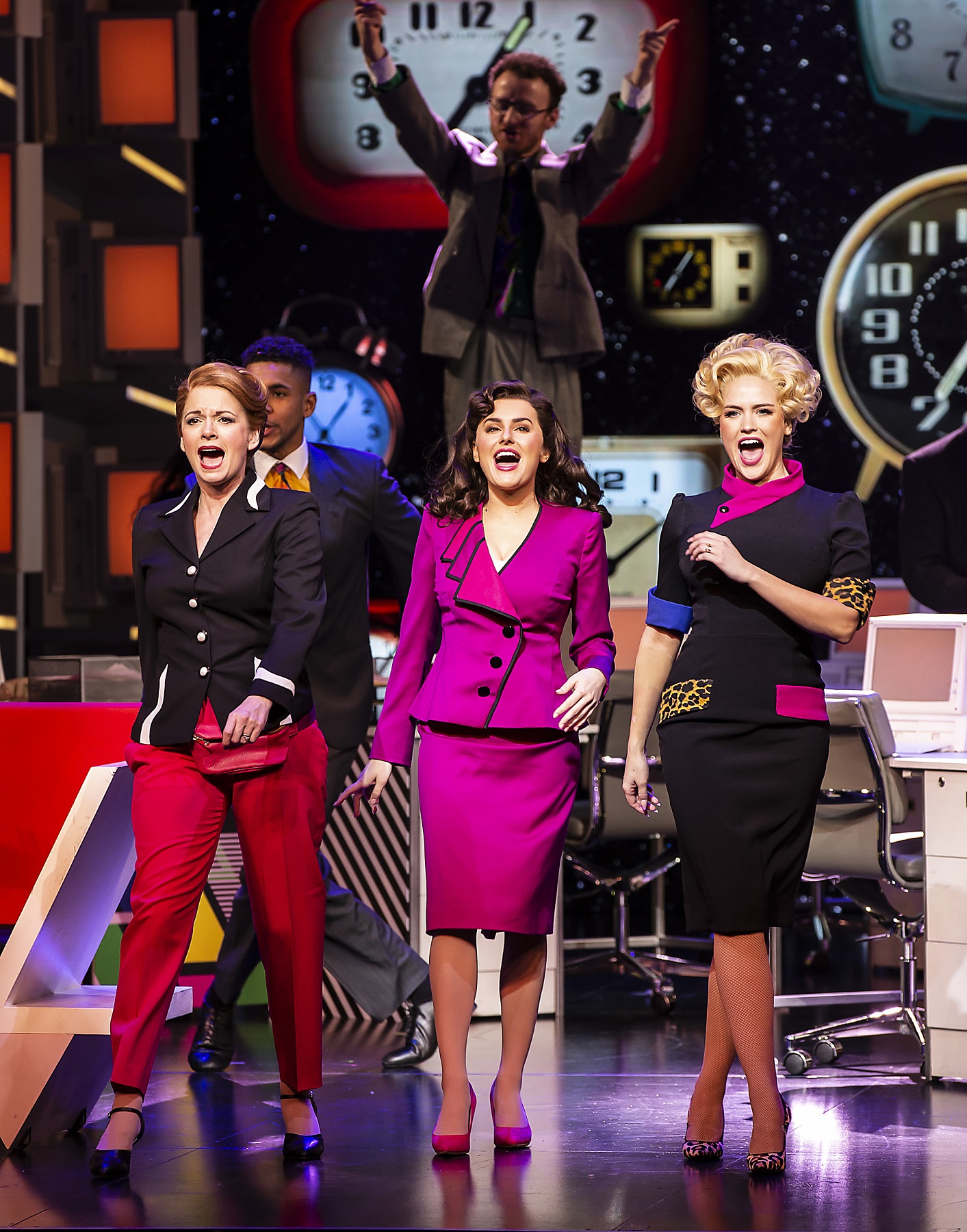 The Show: 9 to 5 The Musical, with music and lyrics by Dolly Parton and book by Patricia Resnick, is based on the 1980 hit movie. With its jubilant score and easily relatable characters, 9 to 5 is the perfect show for our spring production. The musical offers eight principal roles with a full ensemble of office employees, police officers and hospital employees.

Preparation: The audition process will consist of three phases: vocal, dance, and reading. We ask that anyone interested prepare 32 bars of a Broadway song (not from 9 to 5 The Musical) and bring your sheet music with the 32 bars clearly marked to the audition. An accompanist will be provided. The choreographer will teach a dance routine as part of the audition process so please wear clothing and footwear conducive movement. The director will have scenes pre-selected for the reading portion of the audition. Please bring a pencil with you to the audition to take notes for the reading.
Ages: 18+
Rehearsals: Typically be held on Monday, Tuesday & Thursday from 6:30 – 9:30 pm. Additional rehearsals may be scheduled as needed.
Director: Patrick J. Yuran
Show Dates: March 4 – 6 & March 11 – 13, 2022
Season ticket holders attend September 17
Tickets: $10