A Night of Prose
Audition Dates: January 10 – 11 / 6-8pm
A Night of Prose is a one-night-only collaborative performance with the Carroll County Writer's Guild and the Carroll County Community Theater. Characters will perform 5–7-minute monologues and/or dialogs based on characters from published works by the Guild. Performance is scheduled for February 17.
6 Female Roles
Elly Kelly, age 21
Sami Ramill, age 20-25
Andi Jones, age mid-30's
Carrie, age 31
Margaret, age late 30's
Louisa, age mid-30's
4 Male Roles
Vietnam Vet, 60's
Chase Stephens, 60's
God, indeterminate
Bartender
Show Dates: February 17
Matilda Jr., the Musical
Audition Dates: January 24 – 25
Matilda Jr. is a witty ode to the anarchy of childhood and the power of imagination. This story of a girl who dreams of a better life and the children she inspires will have audiences rooting for the kids who are out to teach the grown-ups a lesson. Musical Director: Tracey Morris.

Audition Requirements:
Students must prepare an excerpt from a musical theater song that is no longer than 60 seconds. They can sing acapella or bring a track with them to the audition. They will sing their prepared song individually and then be asked to read from the script.
Students should plan to stay at the auditions for the entire time, from 6-8 pm. It is only required to attend one night of auditions, but it is encouraged to come both nights in case callbacks are needed.

Ages/Time: 11 – 15,  6 – 8pm
Rehearsals: Tuesday, Thursday / 6 – 8pm
Director: Ciara Thornton
Show Dates: May 6 – 7
Performance Fee: $50
School of Rock
Audition Dates: Saturday, April 23
Based on the hit movie, Andrew Lloyd Webber's musical comedy, School of Rock, follows wannabe rock star Dewey Finn as he earns extra cash posing as a substitute teacher and turns a class of straight–A pupils into a rock band. This show will cast both adult and youth actors.
Ages/Time: 14 – 18, 10 am – 5pm
Callback Date: Sunday, April 24
Time: 10am – 5pm
Rehearsals: Monday, Tuesday, Thursday / 5 – 9pm
Director: David Pippin
Show Dates: July 28 – 31
Performance Fee: $65
9 to 5 The Musical Cast List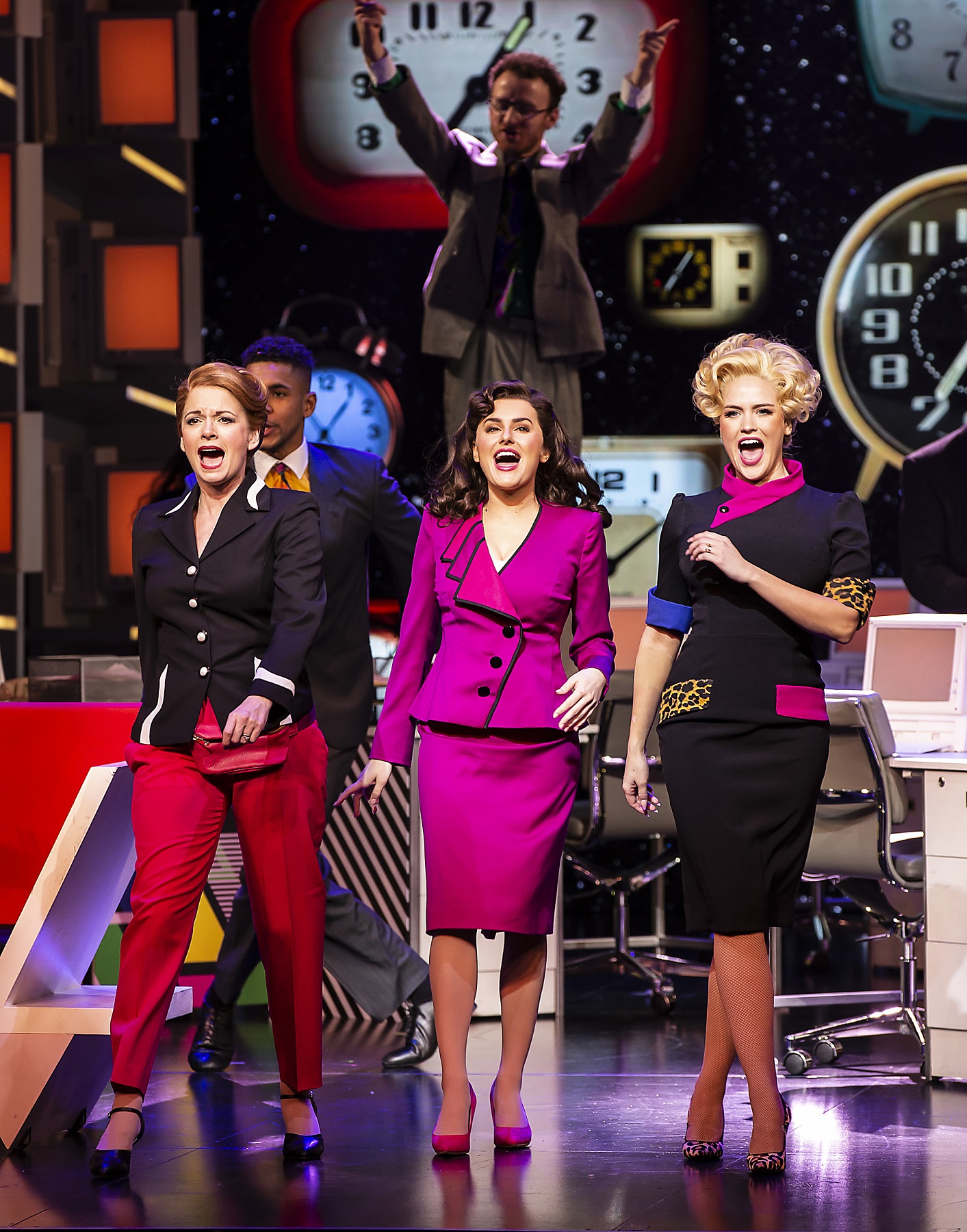 Congratulations to the Cast!

Violet Newstead – Terri Ducker
Doralee Rhodes – Ginna Blair
Judy Bernly – Abigail Dawkins
Roz Keith – Lisa Bridwell
Missy – Emily Talley
Maria – Tanya Debick
Kathy – Rachel Talley
Margaret – Anna Grace Lee
Franklin Hart – Trey Gresham
Joe – Joel Smith
Dwayne Rhodes – Ben Jenkins
Jo Newstead – Emma Ellis
Dick Bernly – Greg Dishman
Bob Enright – David Hodgin
Detective – Annette Roberson
Doctor – Sandra Bolan
Intern – Eden Robinson
Tinsworthy – Alan Talley
Tinsworthy Assist #1 – Andrew Carnes
Tinsworthy Assist #2 – Ben Pullin
Tinsworthy Assist #3 – Randy Moore
Dream Sequence Dance Ensemble – Sandra Bolan, Emma Ellis, Jourdan Evans, Theresa Masek, Annette Roberson, Eden Robinson
General Ensemble – Sandra Bolan, James Campbell III, Alesa Constien, Tanya Debick, Emma Ellis, Jourdan Evans, Jourdan Evans II, Faye Gibson, David Hodgin, Maddie Kubik, Anna Grace Lee, Theresa Masek, Annette Roberson, Eden Robinson, Linda Palamoantain, Alan Talley, Rachel Talley, Emily Talley
Production Team:
Board Producer & TD – John Stephens
Director – Patrick Yuran
Stage Manager – Kari Manuel
Music Director – Ed Thrower
Choreographer – Olivia White
Costume Designer – Craig Jones
Set Designer – David Manuel
Lighting Designer – Kelsey Manuel
Sound Designer – Tory Kimbrell
Props Designer – Cindi Winstead