Arts Festival of Carrollton
---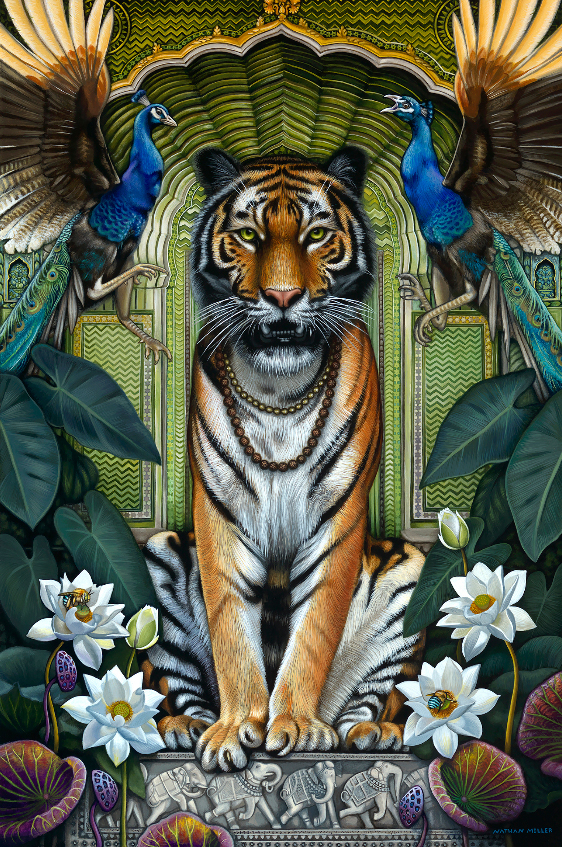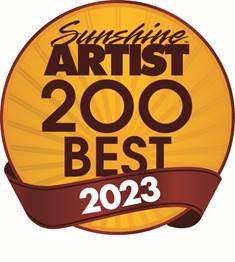 October 14 – 15, 2023 I 10am – 5pm
Carrollton Center for the Arts – Downtown Carrollton, Georgia
The 20th annual Arts Festival of Carrollton brings more than 70 local and national fine artists and crafters to West Georgia. Purchase beautiful works of art while enjoying free performances, demonstrations, kid's activities and food vendors. The festival and parking are free.
Artists
Check out the artists whose work will be displayed at this year's festival.
Clay
Feliciano Abaurre
Clayton Brandenburg
Boyce Colmant
Wendy Converse
Marise Fransolino
Lee Laney / Leonard McEwen
Ken Lockhart
Deborah Lyle / Cassie Lyle
Don McWhorter
Mike Williamson
Fiber
Robert Ballard
Brinda M Cockburn
Heather Cohen
Beverly Dittmer
Tonia Mitchell
Robert Thompson
Glass
Janet Borchardt
Dana Helton
Parry Moss / Lisa Larsen-Moss
Jewelry
Obayana Ajanaku
Lisa Chile
Debra Cobia
Taryn Cuper
Stacy Deline
Lina De Lorenci Johnson
Aimee Lurey
Terran McCanna
Jim Norton
Charles Pinckney
Elizabeth Seidel
Erika Simon
Regina To
Metal
Scott Hornbaker
Joel Johnston
Mixed Media
Sally Austin
Linda Coulter
Ken Eaton
Lee Laney / Leonard McEwen
Penny Lewis
Kathy Sheldon
Painting
Lisa Bohnwagner
Mary Dawm
Candace Fincher
Michael Ford
Ted Head
Lisa Kirk
Kimberly Klock
Manami Lingerfelt
Nathan Miller
Laura Smith
Mark Timmis                     
Photography
C.W. Banfield
Susan Callaway
Allison Dailey
Jeffery Dailey
George Hernandez
Royal Miree
Danny Ramey
Sculpture
Remon Bebawy
Linda Bobinger
Gordon Chandler           
Susan Clayton
Erin Harris
Greg Johnson                          
Annabelle Neville
Barbara Odil
Wood
William Dorrell
Magali Cereghino-Groves
Edward Heerten / Patricia Heerten
Joey Mayberry
Jay Swanson
Entertainment
Enjoy live music, demonstrations and kid's activities throughout the weekend.
Saturday, October 14
10am- Martin & Scott
11am – Lamar McBurnett
11am – Carrollton Academy of Dance
12pm – Mayhayley's Grave
12pm – Fever
1pm – Carrollton Ballet
3pm – Youth Chorus
4pm – Pickled Holler
7pm – Carrollton Jazz Orchestra at the Amp
Sunday, October 15
12pm – Youth Strings Ensemble
1pm – Joe Johnson
2pm – Evan Crowther
2pm – Carrollton Wind Ensemble
3pm – Sweet & Salty
4pm – Adamson Avenue
Food
Grab a bite from one of our delicious downtown eateries or from one of the food trucks.
Saturday, October 14
Mad Greek
Butter'dudder
Mr. Bahn Mi
Cousins Maine Lobster
Sunday, October 15
Mad Greek
Butter'dudder
Mr. Bahn Mi
Pizza 360
Southern Local Nuts


---
Art Bucks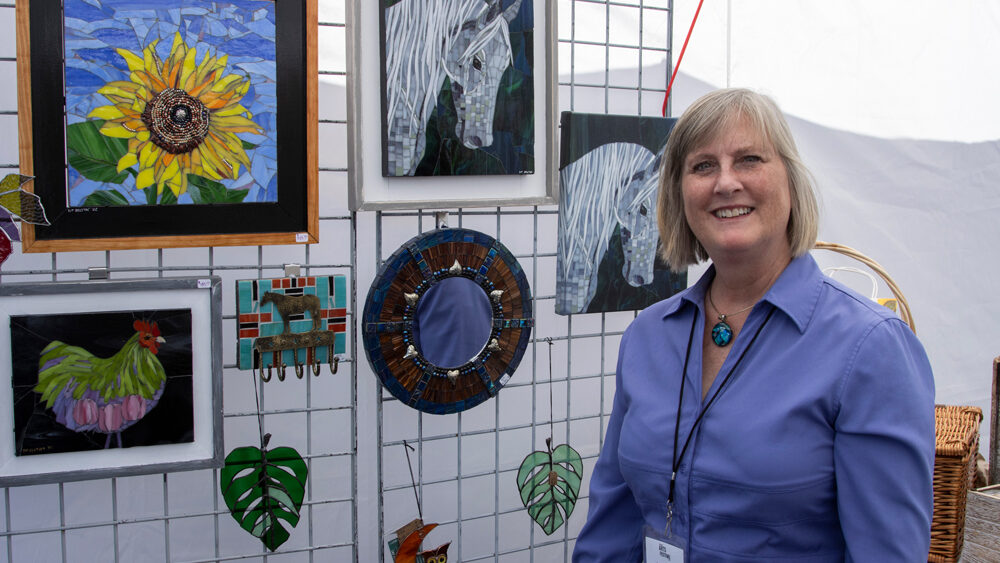 Art Bucks are certificates you buy BEFORE the festival to purchase art during the event. When you buy an Art Buck, you will receive two items – a certificate and a patron award. The artist will display the award ribbon in their tent and redeem the certificate for cash.
T-Shirts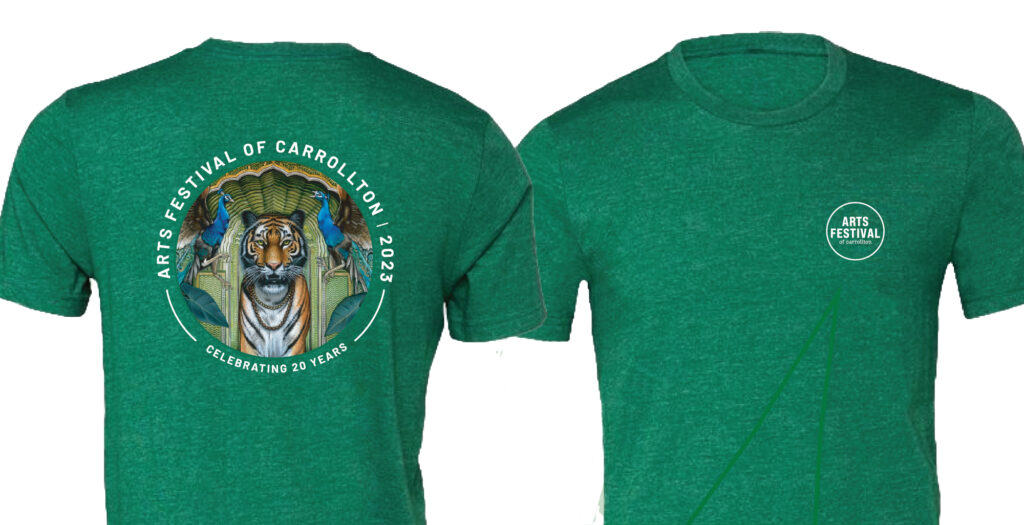 Purchase a limited edition t-shirt that showcases artwork from the previous year's best in show winner. The shirts are available in sizes small – 2xl and can be purchased in advance at the Center for the Arts or during the festival. Shirt costs are $16 – $18 each.