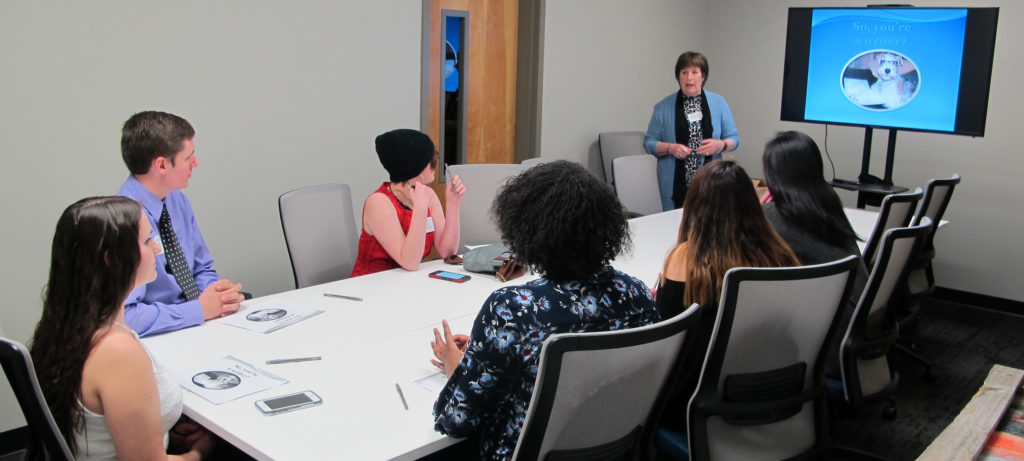 Our literary classes, workshops, events and organizations will help you write the next chapter of your artistic story!
Writing an Illustrated Children's Book
First and Third Thursday of Each Month
10am – 12pm
Aspiring children's authors and illustrators will discuss their work in a supportive environment with other colleagues. Meetings will feature guest lecturers discussing topics like publishing versus self-publishing, editing and finding an agent.
Ages: 18+
Facilitator: Anita Buice
2023 High School Creative Writing Competition
Submission Deadline: Friday, January 13, 2023
Luncheon: Tuesday, March 7, 2023 / 12pm
The Creative Writing Contest has honored young writers across the Carroll County area for 14 years. Each year, we receive approximately 800 entries from students in high school (grades 9 – 12). Organized by the Creative Writers Guild and the Carrollton Center for the Arts. For more info, contact Eva Warner at 770-838-1083 or ewarner@carrollton-ga.gov. Contest is funded by the Fulford Foundation, Carrollton Writer's Guild & Jill Duncan, State Farm Insurance.
Deadline: Hard copies submitted to Center for the Arts by Friday, January 13, 2023. Writers will be notified by phone on February 3, 2023.
Luncheon: Tuesday, March 7, 2023 at 12pm
Rules:
* Participants must attend school in Carrollton or Carroll County in a public, private or homeschool setting in grades 9 –12.
* All entries must be original and the sole property of the writer.
* Your poetry must be:
Maximum 1 entry per student.
Maximum 3 pages in length.
* Your short story must be:
Maximum 1 entry per student.
Maximum 2,500 words double spaced.
Local Voices: An Evening of Poetry
April 7 / 6 – 8pm
The Carrollton Writers Guild celebrates every year an evening of poetry during National Poetry month. Members of the Writers Guild read poetry selections written throughout the year. This event is for members of the Carrollton Writer's Guild, their guests and the community at large. The evening will include a small reception.
Free
Carrollton Writer's Guild mission is to encourage and support all forms of written expression. The Guild is a diverse group of writers, ages 18+, that includes all genres and levels of skill and accomplishment and currently has 35+ members. It hosts a variety of competitions, workshops and events. All programs are open to the public to join and participate. Annual membership is $25.
Regular Sessions: Second Tuesday of Every Other Month, 10am – 12pm
2022 – 23
August 9
October 11
February 14
April 11
June 13
Just Poetry: Second Wednesday, 10am – 12pm
Just Prose: First & Third Wednesday, 10am – 12pm
Just Prose: Second Saturday, 10am – 12pm

For more information, contact Dr. Bob Covel at drcovel@bellsouth.net.