Our Roush Gallery and Galleria showcase an altogether amazing array of exhibitions and other special arts events throughout the year. Check out what's on display now and what's coming up!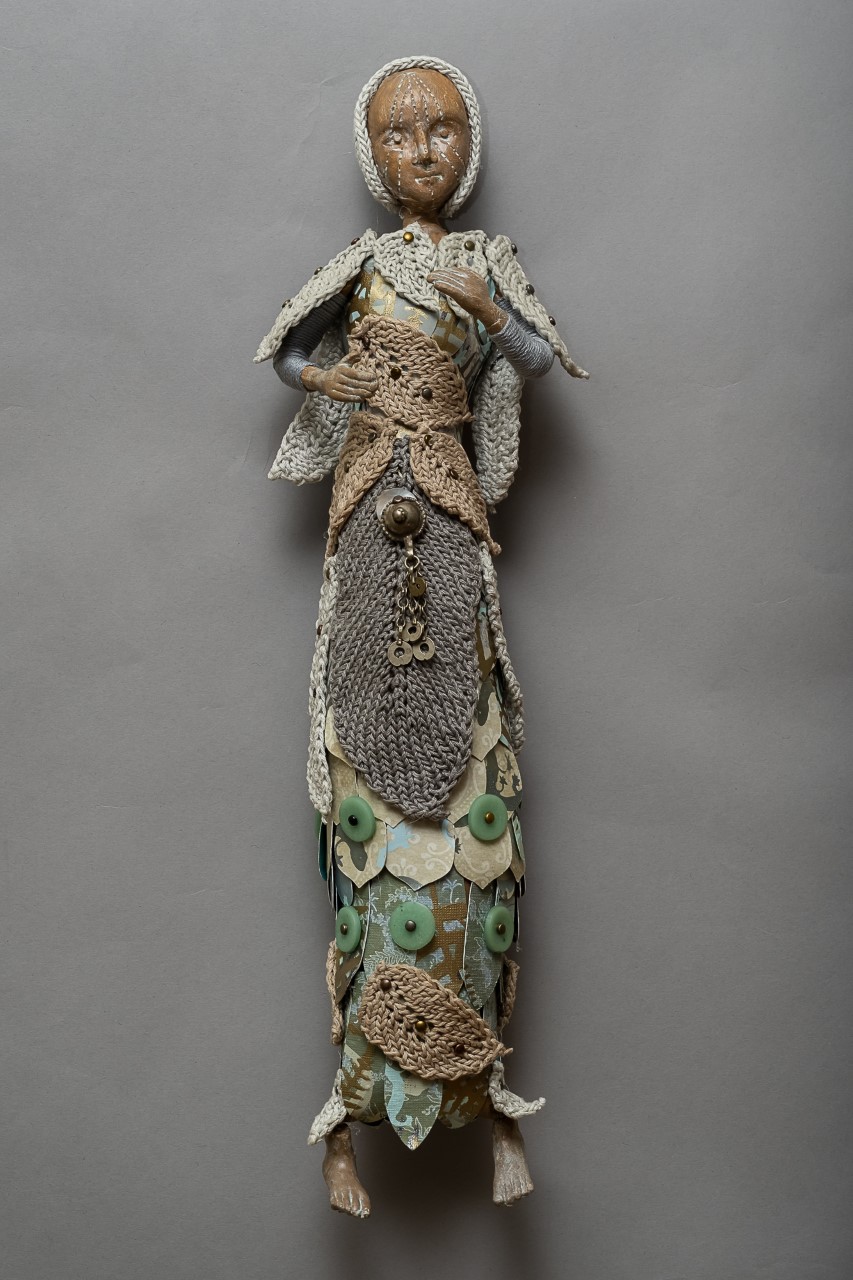 Vessels of the Spirit
Through May 19
Roush Gallery
Susan Lightcap creates elegant and wondrous figures from mixed media, recycled materials and found objects. These figures form representations of the Divine Feminine, a reminder of the beauty and worth of compassion, solace and peace.
This, That and the Other
May 26 – July 7 Opening Reception: May 26, 5pm – 7pm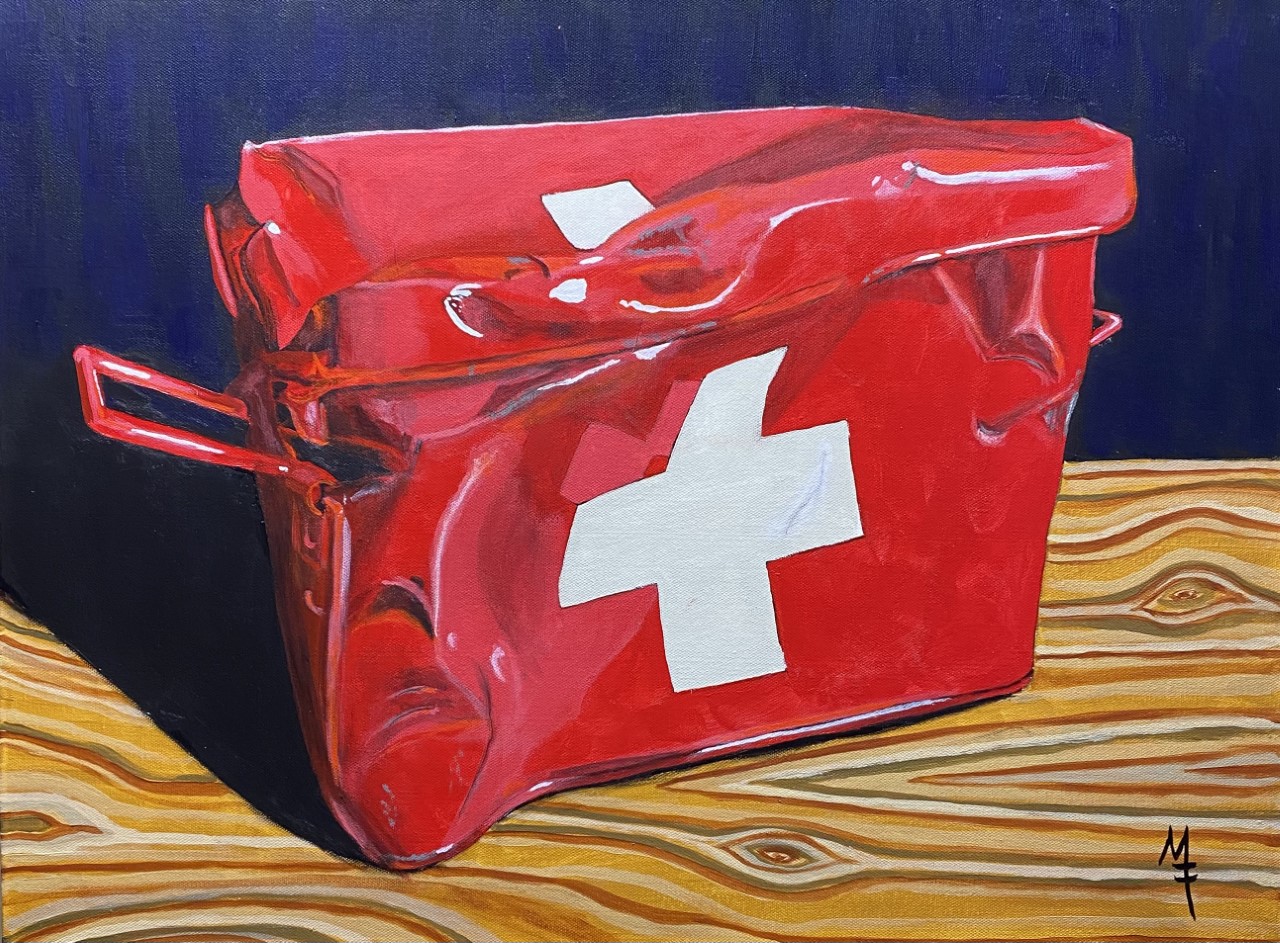 Galleria
Mike Swafford's works are an exploration of eye-catching objects and figures. He uses his paintings to investigate the use of vivid colors, texture and pattern that gives his subjects a bolder and brighter aesthetic.
Faces
July 14 – August 25 / Opening Reception: July 14, 5 – 7pm
Roush
This exhibit will explore animated works by Patrick Henrickson and Lee Laney. The two artists employ form, pattern, color and figure in clay, drawing and painting.
Gallery Play: Colorful, Playful Portraits
June 18 / 10 – 11:30am, Ages 8 – 12; 1 – 2:30pm, Ages 13 – 17
Paint a different kind of portrait with bold uses of color, texture and pattern and learn the basics of color theory. All materials provided. Students should bring a photo of themselves or a friend/family member they would like to paint. Registration is required.
Free
Works by Selected UWG Students
August 11 – September 15
Reception: September 1 / 5 – 7pm
The work of Darrin Johnson, Eve Olsen, Hannah Swofford and Luciana Vinci, four emerging artists from the University of West Georgia who were selected from the Art Takeover UWG Juried Student Exhibition.
Galleria
Gallery Play: Figurative Pots
August 13 / 11am – 12:30pm, Ages 8 – 12; 1:30 – 3pm, Ages 13 – 17; 3:30 – 5pm, Ages 18+
Create your own playful character on a pot while learning basic ceramic building skills. All materials provided. Registration is required.
Free
Creating Characters: Costume Designs by Alan Yeong, Nan Stevens and Craig Jones
September 1 – October 13
Reception: September 1 / 5 – 7pm

An eye for visual balance and presentation, understanding the complex interaction
of light, movement and character and a technical skill for precision and function are the requirements for every costume designer. This exhibit explores the art and skill of creating personalities through fabric and guises.
Roush
School Arts
September 26 – October 22
Reception: October 4 / 5 – 7 pm
Showcasing the funny, exciting and thought-provoking works of Carrollton and Carroll County elementary through high school students.
Galleria
Season's Greetings Cards Art Competition
Submission Due Date: September 26
Exhibition Dates: November 3 – December 15
Reception: November 3 / 5 – 7pm
This competition and exhibition will feature artwork that can be adapted for a card design. All works will be displayed at the Center for the Arts and one will be selected by a guest judge to become the 2022 CCA Season's Greeting card. The competition and exhibition are open to the public and there is no fee to participate. Contact the center for more information.
Galleria
Playing with Art
October 27 – December 8
Reception: November 3 / 5 – 7pm
With lightness of spirit, mixed media artist and painter Lu Steed explores expressions and conveys beauty, energy and meaning through her art.
Roush
Small Packages
November 3 – December 15
Reception: November 3 / 5 – 7pm
Showcasing the powerful and beautiful small works of art and texts from local artists' and writers' guild members. Shoppers will find great gifts for friends and loved ones. Purchased works may be taken home immediately. New works will replace sold works so the exhibition will always feature fresh pieces.
Galleria
The Prism of Her Familiar
January 5 – February 16
Reception: January 5 / 5 – 7pm
Jess Hill and Jasmine Nicole Williams explore the nuanced and sacred spaces of a Black woman's life through figurative and abstract work.
Roush
Carrollton Collects
February 24 – April 6
Reception: February 24 / 5 – 7pm
This exhibit will explore a selection of intriguing, locally-owned pieces from area art collections. Guest curator, Bruce Bobick, in partnership with the University of West Georgia, will showcase some of the finest works of art in Carrollton.
Roush
Collecting Carrollton Silent Auction
February 24 – April 6
Reception: February 24 / 5 – 7pm
Featuring a diverse mix of artworks by West Georgia artists, this exhibition and silent auction allows visitors to step into the shoes of a collector. Money raised will be shared between the artwork's creator and a UWG scholarship fund.
Galleria
Local Connections: Carrollton Artist Guild Juried Exhibition
April 20 – June 1
Reception: April 20 / 5 – 7pm
Artwork inspired by the stories, culture and settings of the Carrollton/Carroll County area. Visitors to the exhibition will see their locality with a creative, fresh perspective.
Roush