Our Roush Gallery and Galleria showcase an altogether amazing array of exhibitions and other special arts events throughout the year. Check out what's on display now and what's coming up!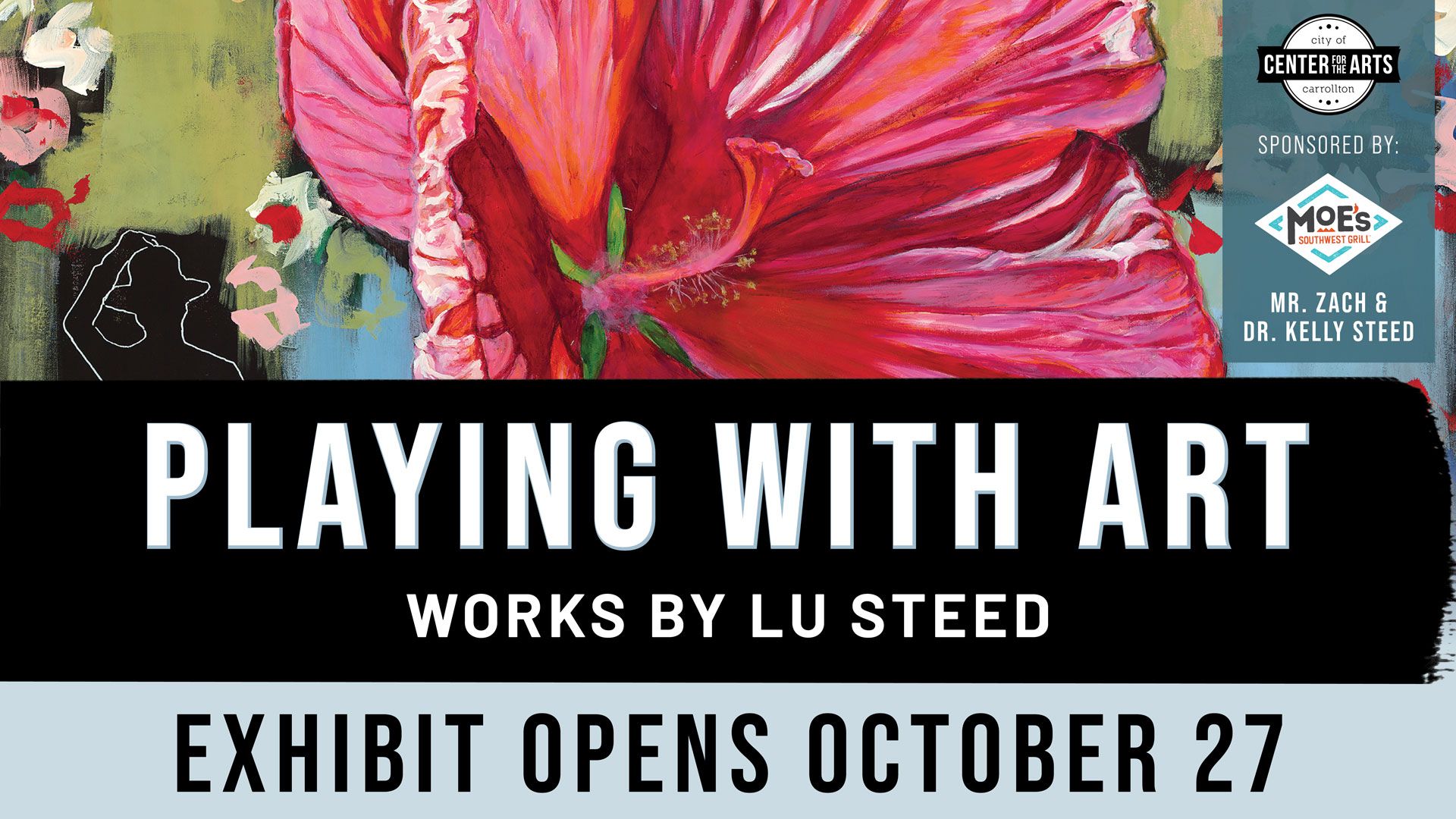 Season's Greetings Cards Art Competition
Through December 15
This competition and exhibition will feature artwork that can be adapted for a card design. All works will be displayed at the Center for the Arts and one will be selected by a guest judge to become the 2022 CCA Season's Greeting card. The competition and exhibition are open to the public and there is no fee to participate. Contact the center for more information. Sponsored by Go Print Plus.
Galleria
Playing with Art
Through December 8
With lightness of spirit, mixed media artist and painter Lu Steed explores expressions and conveys beauty, energy and meaning through her art. Sponsored by Moe's Southwest Grill/Mr. Zach and Dr. Kelly Steed.
Roush
Small Packages
Through December 15
Showcasing the powerful and beautiful small works of art and texts from local artists' and writers' guild members. Shoppers will find great gifts for friends and loved ones. Purchased works may be taken home immediately. New works will replace sold works so the exhibition will always feature fresh pieces.
Galleria
The Prism of Her Familiar
January 5 – February 16
Reception: January 5 / 5 – 7pm
Jess Hill and Jasmine Nicole Williams explore the nuanced and sacred spaces of a Black woman's life through figurative and abstract work. Sponsored by Walt and Charlene D'Ambrosio.
Roush
Kiwanis High School Art Competition
January 16 – February 12
Reception: February 5 / 3 – 5pm (Kiwanis Art and Music Showcase)
The complexity of contemporary life, personal experience and pop culture can be intriguing, exciting and overwhelming. See the world through the lens of the up-and-coming generation of artists as they navigate and translate their realities and interests through works of art.
Galleria
Gallery Play: Printed Portraits
January 28, 2023 / Ages 5 – 7, 11am – 12pm / Ages 8 – 12, 1pm – 2:30pm
February 4, 2023 / Ages 13 – 17, 1 – 3pm / Ages 18+, 4 – 6pm
Gallery Play Saturdays are workshops designed to enhance a participant's understanding of art on display during our gallery season. The activities are interactive and a great way to learn a new art skill. For more information, please contact our Gallery Coordinator, Marcella Kuykendall at mkuykendall@carrollton-ga.gov.

Create your block print portraits by cutting and carving Styrofoam blocks into awesome designs and illustrations. This is a fun workshop for all ages and levels of experience.
Date: January 28, 2023
Times: Ages 5 – 7, 11am – 12pm / Ages 8 – 12, 1pm – 2:30pm
Parents are welcome to join in and work with their children.
Date: February 4, 2023
Times: Ages 13 – 17, 1 – 3pm / Ages 18+, 4 – 6pm
Free (All materials provided. Registration required.)
Carrollton Collects
February 24 – April 6
Reception: February 24 / 5 – 7pm
This exhibit will explore a selection of intriguing, locally-owned pieces from area art collections. Guest curator, Bruce Bobick, in partnership with the University of West Georgia, will showcase some of the finest works of art in Carrollton. Sponsored by Mr. Randy and Penny Ayers.
Roush
Collecting Carrollton Silent Auction
February 24 – April 6
Reception: February 24 / 5 – 7pm
Featuring a diverse mix of artworks by West Georgia artists, this exhibition and silent auction allows visitors to step into the shoes of a collector. Money raised will be shared between the artwork's creator and a UWG scholarship fund.
Galleria
Leonardo Da Vinci's The Last Supper Exhibition
March 30, 2023 – April 27, 2023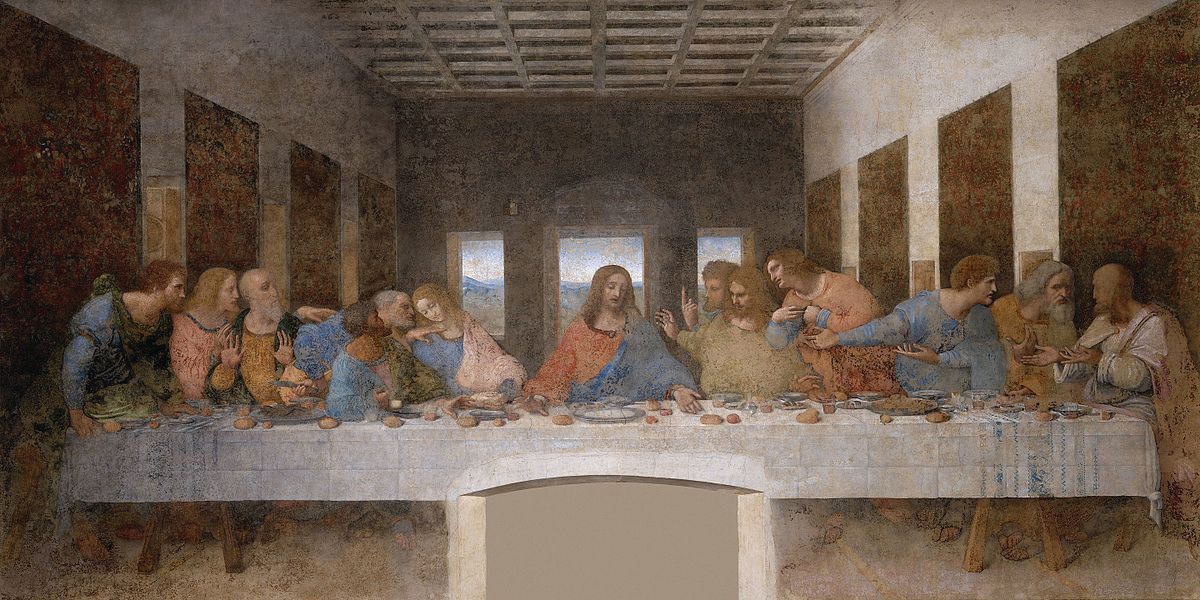 This traveling exhibition explores the complete history of one of Leonardo da Vinci's most important works of art, breaking down each section of the painting and examining every detail. Curated in Europe, the exhibit also looks at the painting's impact and legacy. Guests end their journey through the show standing in front of a life size reproduction of The Last Supper where they can truly take in the grandeur of the work. Sponsored by Milestone Investments.
Depot on Bradley
$20
Local Connections: Carrollton Artist Guild Juried Exhibition
April 20 – June 1
Reception: April 20 / 5 – 7pm
Artwork inspired by the stories, culture and settings of the Carrollton/Carroll County area. Visitors to the exhibition will see their locality with a creative, fresh perspective. Sponsored by Alex Roush with Roush Architects.
Roush
Rockmart Art Swap
April 20 – June 1
Reception: April 20 / 5 – 7pm
More art please. This special event allows the Center for the Arts and the Artist Guild to partner with other art organizations and trade spaces for exhibitions of their local artists in each other's community. This year, the art swap is with Rockmart Cultural Art Center.