Grasshopper Tea and the Basement of Wonder Puppet Show
---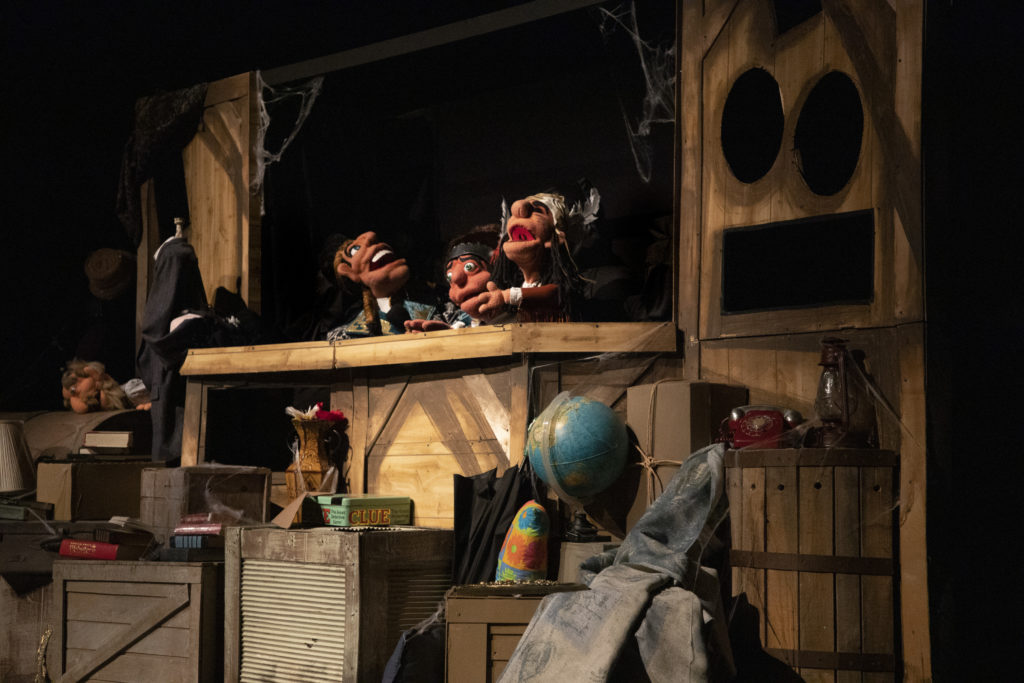 A collaborative project of the Carrollton Center for the Arts, Community Foundation and Neva Lomason Library
Students explore West Georgia's past through the new puppet theatre production, Grasshopper Tea and the Basement of Wonder. This 45-minute program uses original music and puppets to bring the history of Haralson, Carroll and Heard counties to life while focusing on diversity and an encouraging you can do it message.
When a rainy day deprives characters Emma and Lavonne of Wi-Fi, they explore their grandmother's basement and find an old storyteller who guides them on a journey through the area's fascinating past.
If you are interested in hosting the show, contact Tim Chapman at tchapman@carrollton-ga.gov or 770-838-1083. This production includes supplemental activities and teacher resources.