Teen Summer Musical: Lightning Thief The Percy Jackson Musical
Sunday, May 7 / 1:30pm – 6:30pm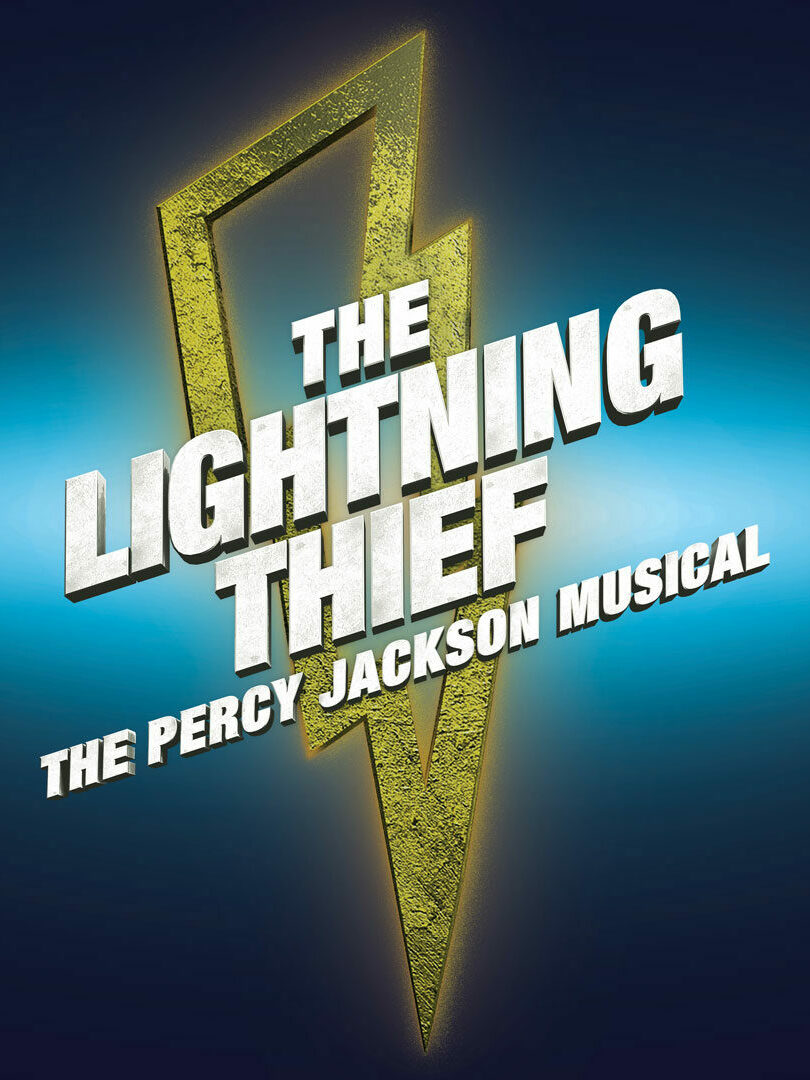 Ages: 14 – 18
Callback Date: Monday, May 8, 2023
Show Dates: July 27 – 30, 2023 I Rehearsals: Monday, Tuesday, Thursday, 5 – 9pm
Performance Fee: $65
Director: Rachel Talley
Auditions will have three components:
Sides – to be read with chosen scene partners (you will be grouped day-of)
Music – please bring your own track or accompanist. We have Bluetooth capabilities. Audition selection should not exceed one minute
Dance – please wear comfortable athletic wear
Audition forms will be available to fill out, but we encourage participants to bring an already completed audition form if possible to help expedite the process. Sign up here for an audition slot for Sunday, May 7. Please leave Monday, May 8, slots for those who absolutely can not make it on Sunday. Starting Monday at 6pm, all are welcome back for continued auditions (optional but recommended).
CHARACTERS: Percy Jackson, Annabeth Chase, Grover Underwood, Luke Castellan, Clarisse La Rue, Silena Beauregard, Katie Gardner, Sally Jackson, Chiron (Mr. Brunner), Poseidon, Hades, Mr. D (Dionysus), Gabe Ugliano, Ares, The Oracle, Charon, Mrs. Dodds, Aunty Em
ENSEMBLE: The other Gods, the Furies, Field Trip Students and Teachers, Museum Patrons, The Minotaur, Featured Dancers, Camp Half-Blood Campers, Satyrs, Nymphs, Harpies, Warriors, Strategists, Healers, Echoes, Oracle Creepies, Exploding Bus Passengers, the Knitting Fates, Squirrel, Medusa's Garden Gnome Collection, Train Conductor, Train Passengers, Tourists, Farmer, Bianca di Angelo, Nico di Angelo, Kronos, Thalia Grace, Cyclopes, Dead People, Kurt Cobain, Janis Joplin, James Brown, Wolfgang Amadeus Mozart, DJ Cerberus, and more.
Cheaper by the Dozen Cast List
Show Dates: May 5 & 6
Based on a true story, Cheaper by the Dozen tells the story of an inventor father, who keeps his family of twelve children running just as efficiently as a factory. This play is told from the point of view of two of his children reflecting on the last few months before his death.
Rehearsals: Tuesday, Thursday, 5:30pm – 7:30pm
Performance Fee: $50
Cast List
Mr. Gilbreath – John Bell
Mrs. Gilbreath – Karen Davis
Earnestine – Ellania Rangel
Frank – Jace Polo
Jackie – Hollis Revell
Dan – James Graham Mobley
Bill & Peter- Zander Davis & Murray Jaye
Fred – Garrison Edwards
Anne – Zoey Bush
Lillian – Yoen Regina
Martha & Penny – Campbell Butler & Emma Reece
Lavinia – Evie Bell
Mrs. FitzGerald – Ashley Wallace
Dr. Burton – Brent George
Joe Scales – Waylon Jacobs
Miss Brill – Jade Coleman
Miss Hoboken – Abby Richards
Larry – Jack Whitehead
Adult Earnestine – Madison Norton
Adult Frank – Jordon Mason
Director: Jenny Lyle
Assistant Director: Cheryl Bonds
Cinderella (Enchanted Edition)
Cast List
The following young people are cast in the Cinderella Ensemble. Congratulations!
Amelia Howland
BG Herzog
Esther Pethel
Evelyn Bell
Jayleigh Parker
Keziah Newton
Marigold Geller
Marisol Bell
Reagan Bishop
Ryan Addison
Based on the classic version of the fairytale envisioned by Rogers and Hammerstein, this version of Cinderella is inspired by the 1997 teleplay starring Brandy Norwood, Whitney Houston and Bernadette Peters. The story explores the triumph of love over seemingly impossible obstacles. Audiences will recognize familiar tunes such as "In My Own Little Corner," "Ten Minutes Ago" and "Do I Love You Because You're Beautiful."
Show Dates: April 11 – 16, 2023
Rehearsals: Saturdays: March 4, 11, and 25, 1 – 4:30pm; Monday, April 3 through Friday, April 7, 6:30 – 9:30pm; Saturday, April 8, TBA;
Monday, April 10 – Dress Rehearsal 6:30 – 9:30pm
Most rehearsals are on UWG campus
Director: Amy Cuomo
Music Directors: Dawn Neely and John Williams
Steel Magnolias Cast List
March 10, 11, 17 & 18, 7:30pm; March 12 & 19, 2:30pm
This play is set in Truvy's beauty salon in Chinquapin, Louisiana, where all the ladies who are anybody come to have their hair done. The ensemble cast takes us through a journey through their lives' triumphs and tragedies. The movie was a box office hit, but it all started with the stage production.
Rehearsals: Mondays, Tuesdays and Thursdays from 6:30 – 8:30pm
The Double Cast List
Truvy Jones: Robin Hyman & Lisa Birdwell
Clairee Belcher: Brandy Carroll & Nichole Bush
Ouiser Boudreaux: Cindi Winstead & Nan Stephens
Annelle Dupy: Sydney Coleman & Samantha Peavey
M'Lynn Eatenton: Amanda Camp & Meredith Warner
Shelby Eatenton: Kate Lord & Emilie Hall

The Production Team
Board Producer: John Stephens
Director: Patrick Yuran
Assistant Director: Terri Ducker
Technical Director: Alan Talley
Stage Manager: Kari Manuel
Assistant Stage Manager: Angie Long
Sound/Music Designer: Ed Thrower
Set Designer: David Manuel
Lighting Designer: Kelsey Manuel Craft
Props Designer: Jeffrey Thomas
Costume Designer: The Cast