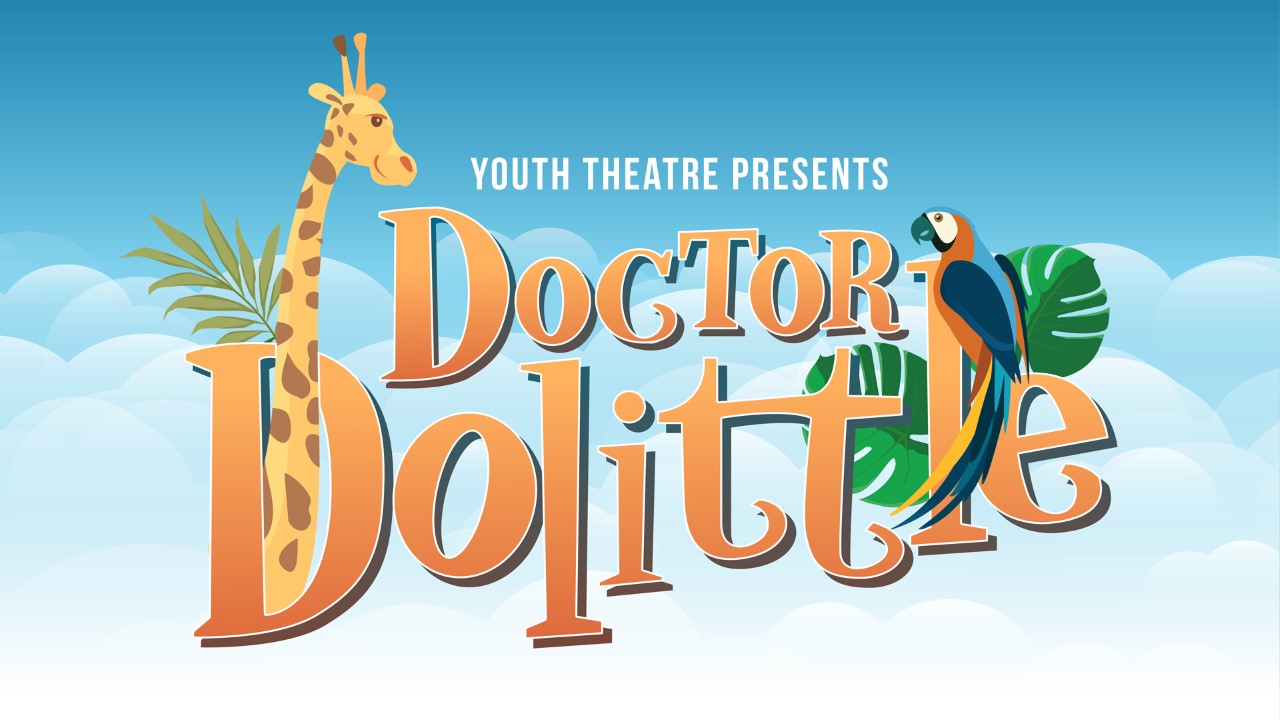 Dr. Dolittle
October 22 – 23, 2021 / 7pm
The patients of the delightful animal doctor, Doctor Dolittle, teach him how to talk with them. This extraordinary ability leads the good doctor and his friends on some exciting adventures. Performed by our Youth Theatre. Directed by Jenny Lyle.

Tickets: $10
Premiere: Grasshopper Tea and the Basement of Wonder
October 30 / 12pm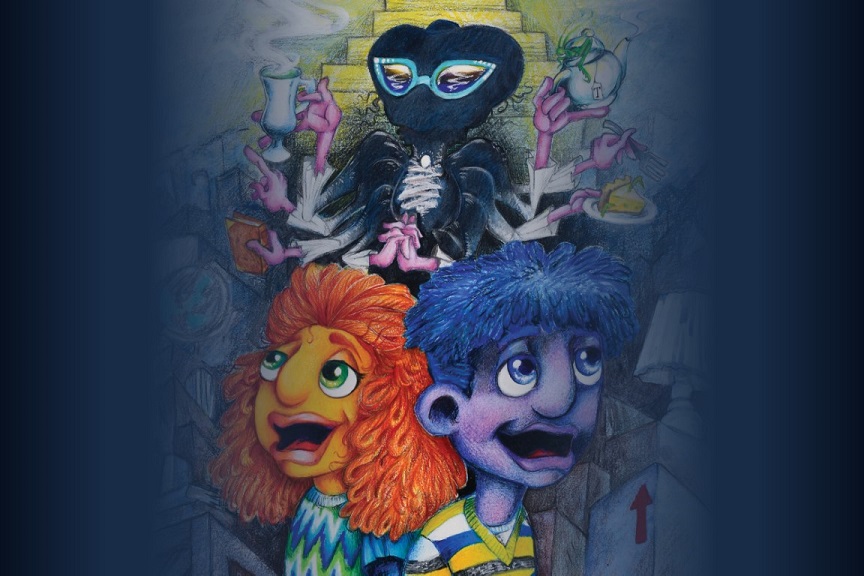 On a rainy day with no wifi, Emma and Lavonne explore Grandma's basement and find a surprising old storyteller. Through the timeless art of puppetry, tall tales, original music and memorable characters, they learn about the pioneers of the past who wrote the story of West Georgia. Directed and created by Scott Foxx. Written by Mimi Gentry and Scott Foxx in cooperation with the Center for Public History at UWG and the West Georgia Regional Library.
Project funded by the Community Foundation of West Georgia.
Tickets: $5
Garrison Keillor with Special Guests Robin and Linda Williams
November 5, 2021 / 7:30pm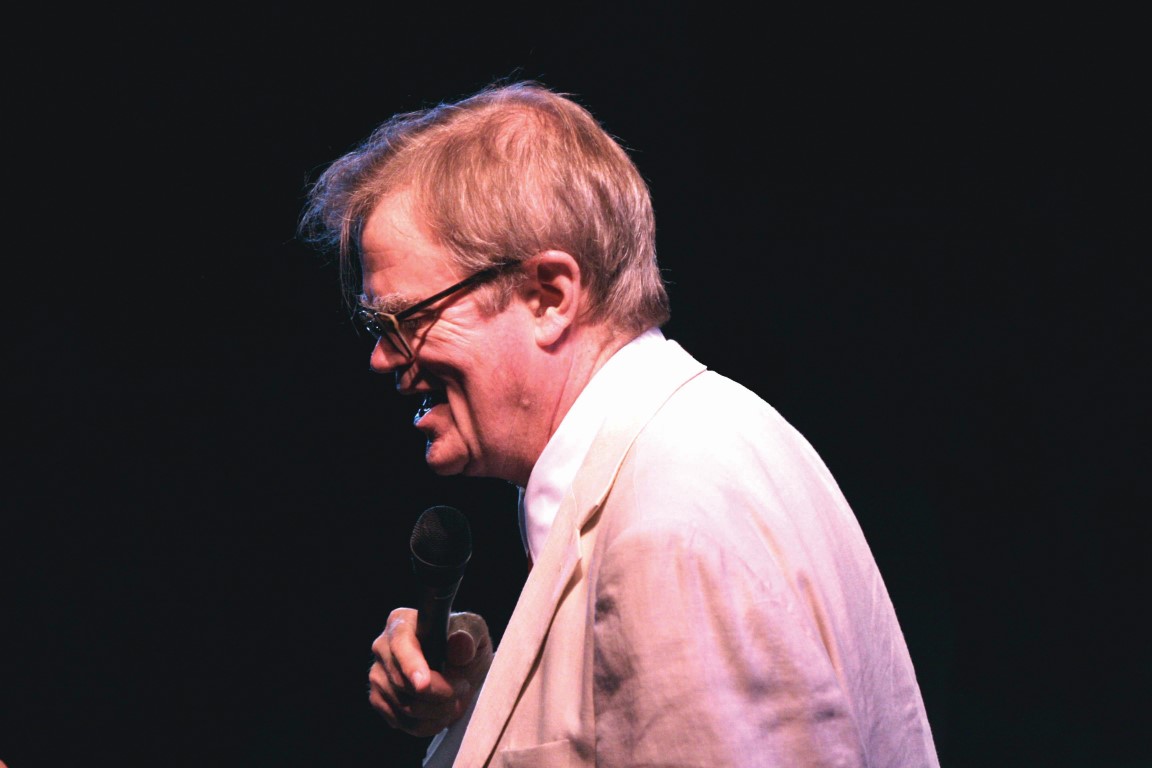 Garrison Keillor is an American author, storyteller, humorist, voice actor and radio legend, best known as the creator of Minnesota Public Radio's "A Prairie Home Companion," which he hosted for 40 years. In his busy retirement, he's written a memoir and a book of limericks, is working on a musical and a screenplay and continues to send out The Writer's Almanac daily to Internet subscribers. Sponsored by Moe's Southwestern Grill and Zach and Kelly Steed.
Tickets: $30 Adults/ $10 Youth (12 & under)
CJO Fall Concert
November 12, 2021 / 7:30pm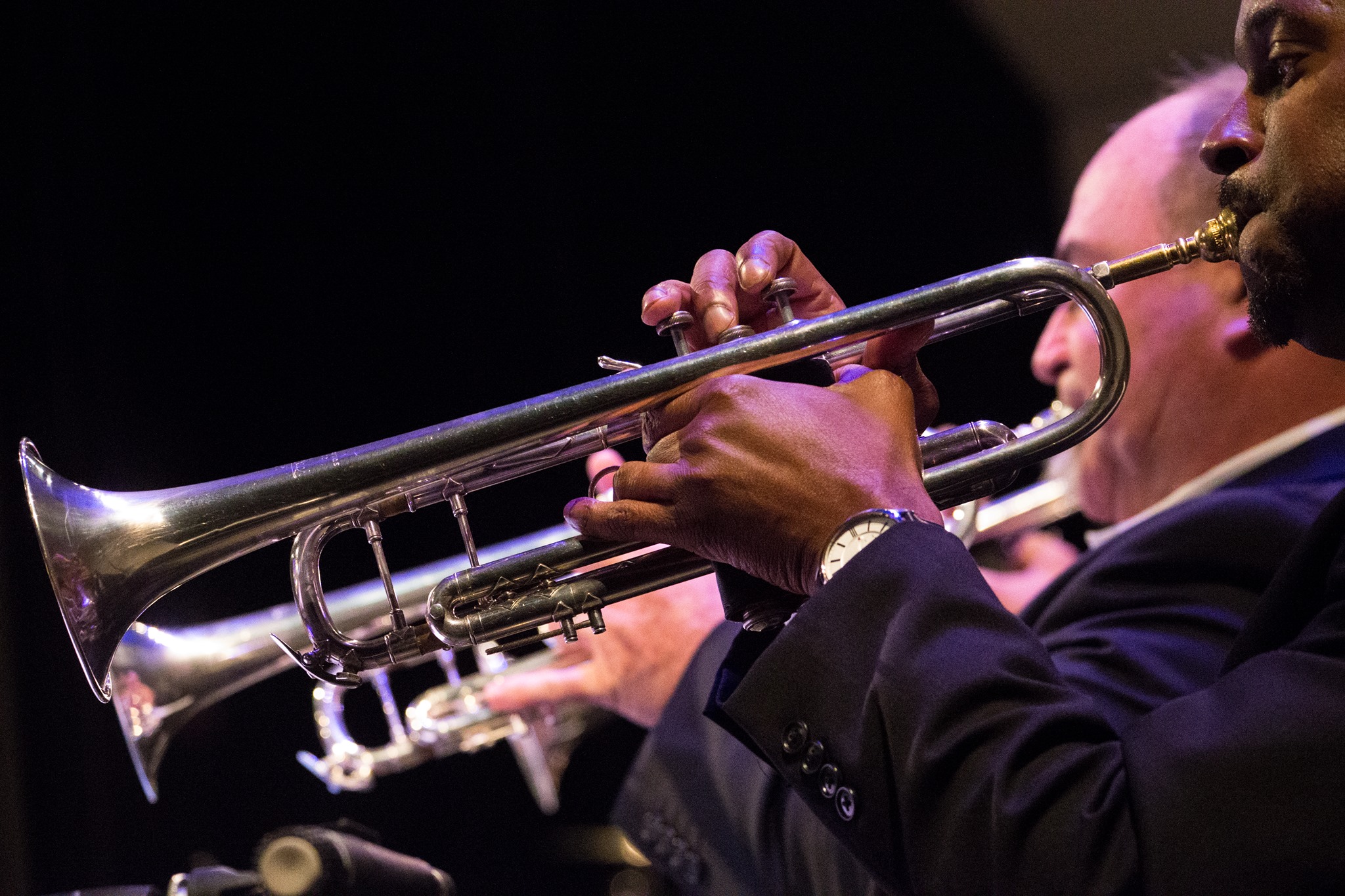 The Carrollton Jazz Orchestra is quickly becoming one of the premiere jazz ensembles in the South. In this concert, the orchestra will dazzle you with great big band charts by composers such as Duke Ellington, Count Basie, Woody Herman, Thad Jones, Buddy Rich and Chick Corea.
Tickets: $15 Adult / $10 Youth (12 and under)
Nutcracker Ballet
November 19 – 20 / 7pm
November 21 / 2pm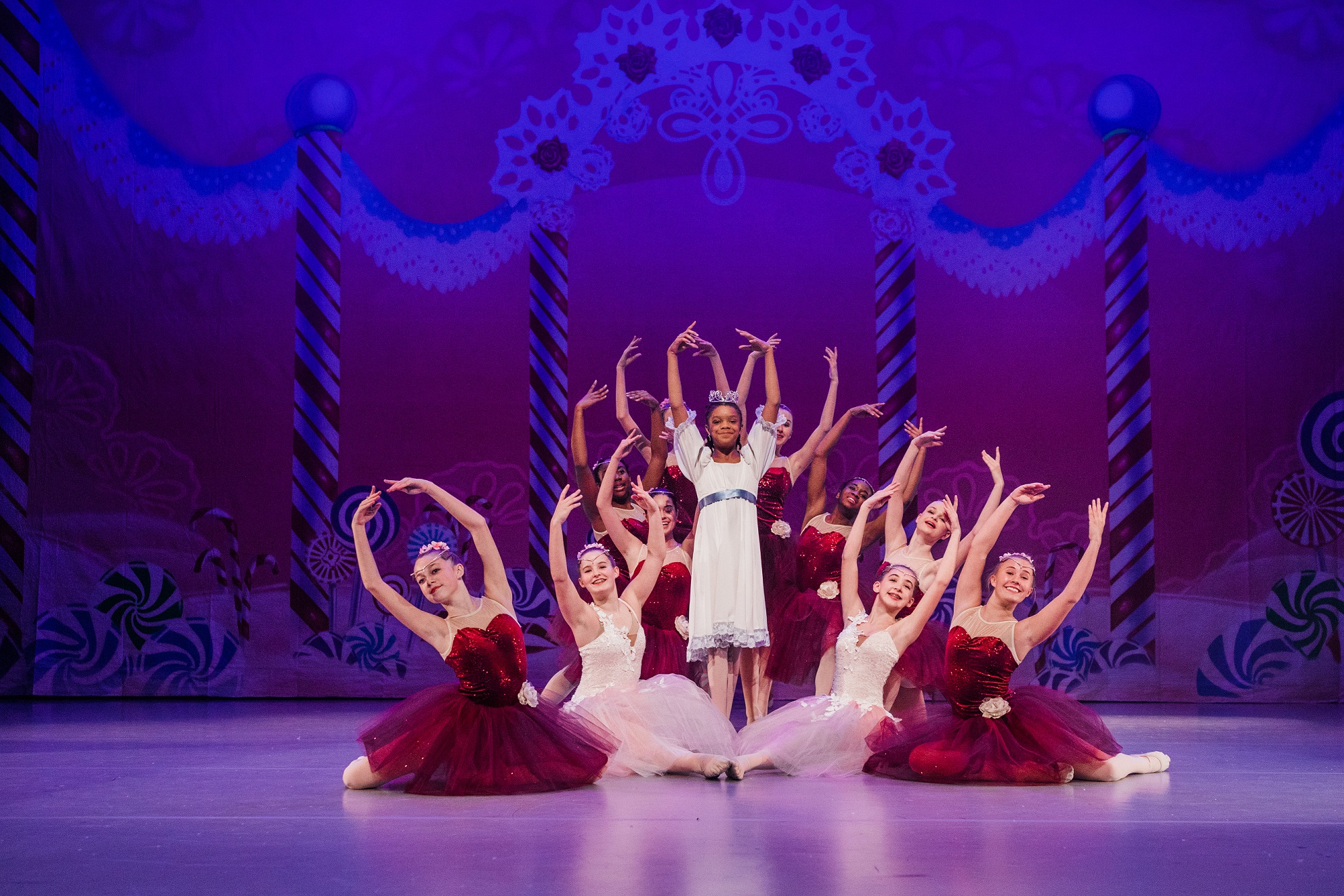 At the Stahlbaum's Christmas Eve party, their daughter, Clara, receives a nutcracker. She falls into a deep sleep and dreams of a battle with Rat King, a land of sweets, a handsome prince and the Sugar Plum Fairy and her Cavalier. This year's ballet will feature new choreography, elaborate backdrops, magical sets, incredible costumes and of course, beautiful dancing performed by our local dance community with professional dancers in principal roles. Directed by Brii Tyson. Sponsored by Bank OZK and Baxley Jewelers.
Season ticket holders attend November 19
Tickets: $18 Adult / $10 Youth (12 and under)
It's a Wonderful Life Radio Show
December 3 – 4, 7:30pm
December 5, 2pm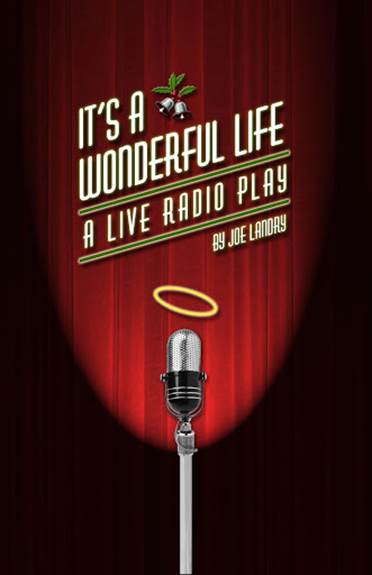 The entire town of Bedford Falls comes to life in this live radio broadcast of Frank Capra's holiday movie classic. With live sound effects and an ensemble of talented local actors, the story of beleaguered building and loan owner George Bailey and his affable helper angel, Clarence, unfolds as you've never heard it before. Directed by Michelle Rougier. Sponsored by Gradick Communications.
Season ticket holders attend December 3
Tickets: $10
Christmas in Carrollton
December 10 – 11 / 7:30pm
December 11 / 4pm


Celebrate the season as the Community Chorus performs classics such as Silent Night, O Holy Night and some less traditional works.
Season ticket holders attend December 10
Tickets: $10
Wind Ensemble Christmas Concert
December 14, 2021 / 7:30pm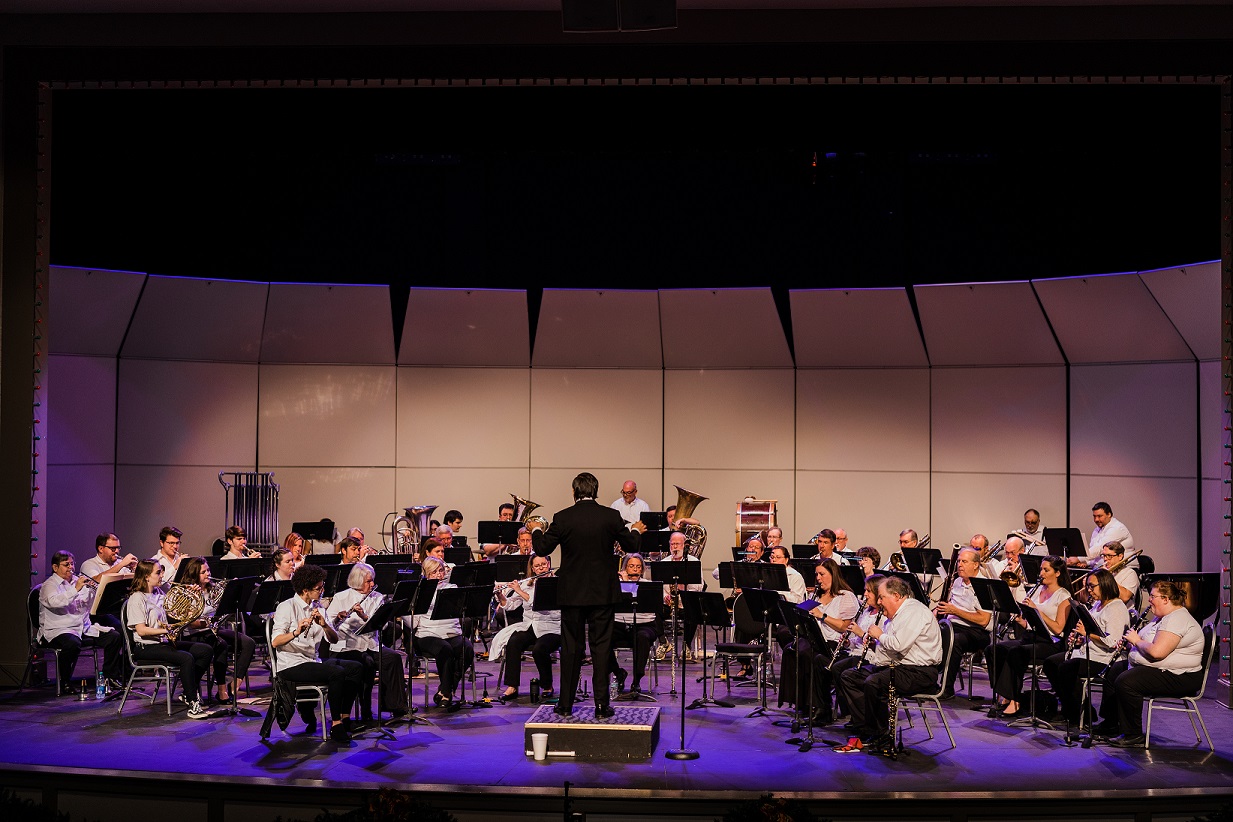 Christmas with the CWE is becoming another Carrollton holiday tradition. Let this outstanding concert band transport you to a winter wonderland with sentimental favorites such as Sleigh Ride and White Christmas. Conductor Terry Lowry will take your requests at the piano.
Tickets: $10
Christmas with All That Jazz
December 16, 2021 / 7:30pm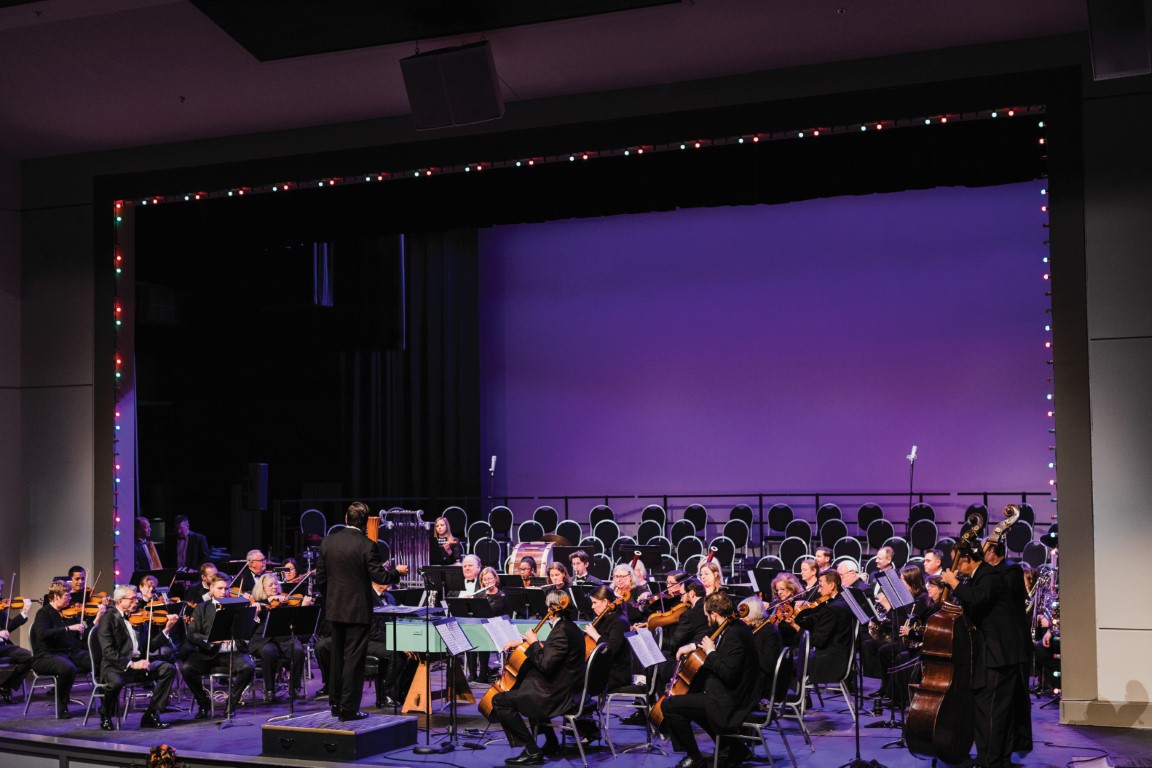 The Carrollton Jazz Orchestra presents holiday favorites for kids from one to ninety-two. Let the CJO transport you back in time through the music of the holidays, revealing memories with the sound only a big band can make.
Tickets: $15 Adults/ $10 Youth (12 and under)
Winter Dance Showcase
December 18 / 4pm & 7pm
Remember When Rock Was Young: The Elton John Tribute, Starring Craig A. Meyer
January 14, 2022 / 7:30pm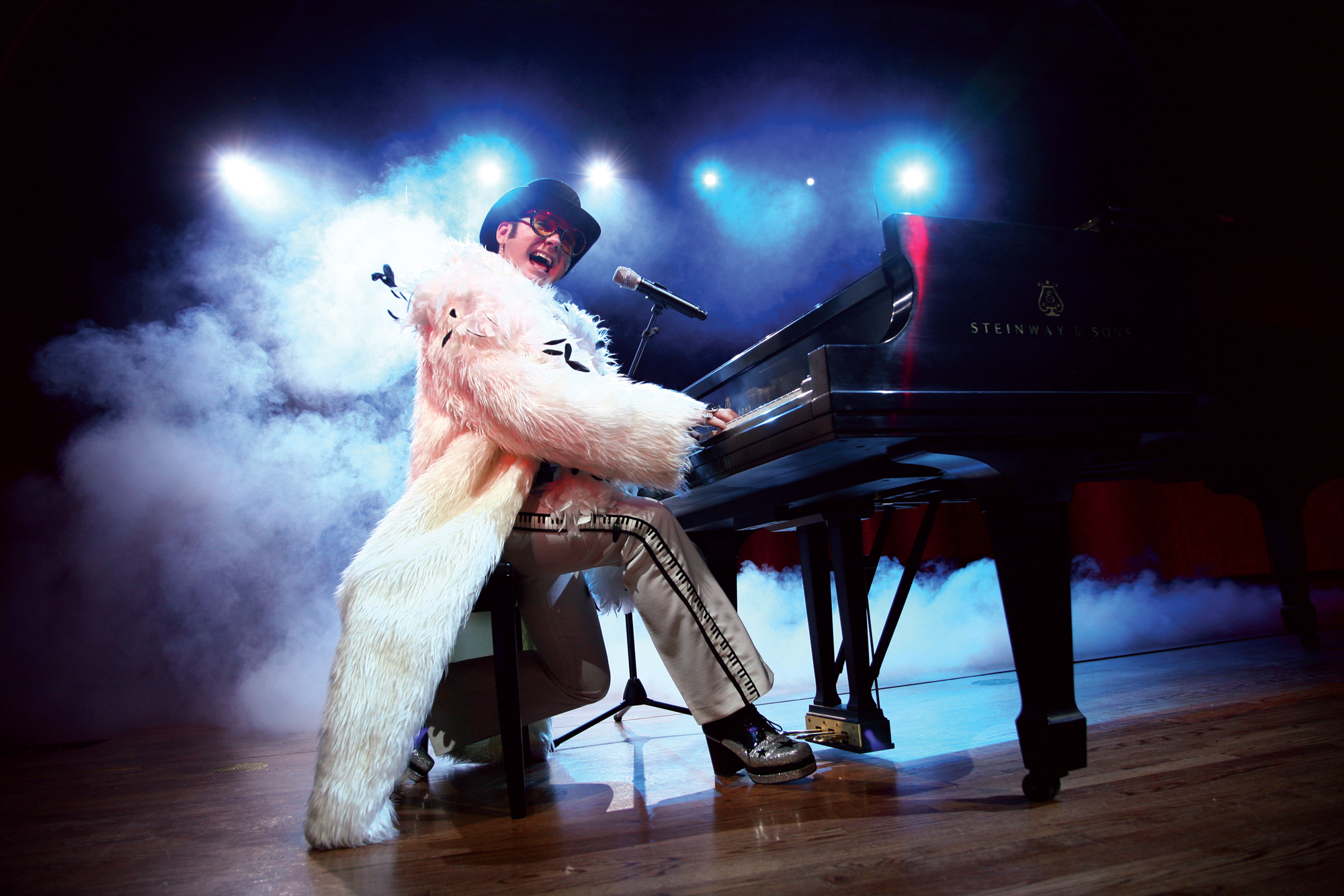 Craig Meyer is considered by many to be the best Elton John tribute artist, using his strong vocals and talented piano skills to showcase Elton's most popular songs. The show features a full band with back-up singers. Sponsored by Tritt Realty.
Tickets: $20 Adult / $10 Youth (12 and under)
CSO Masterworks Winter Concert
February 10, 2022 / 7:30pm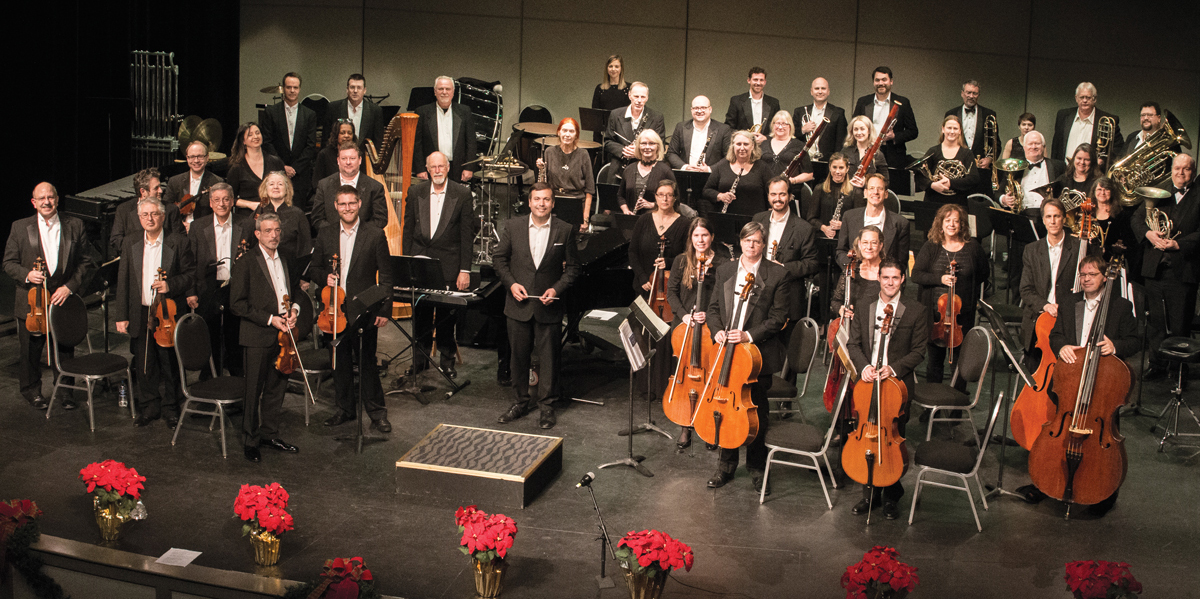 For 20 years, the Carroll Symphony Orchestra has built a national reputation for innovative educational and community outreach programs like the Young Composer Competition and for the world premieres of nearly 200 original compositions. The CSO continues this tradition with a concert of masterworks like Beethoven and Schoenberg and the 2021 CSO Young Composer winners. Join Conductor Terry Lowry for this incredible evening of music. This is the perfect Valentine's date!
Tickets: $18 Adults/ $10 Youth (12 & under)
Harriet Tubman and the Underground Railroad
February 12, 2022 / 7pm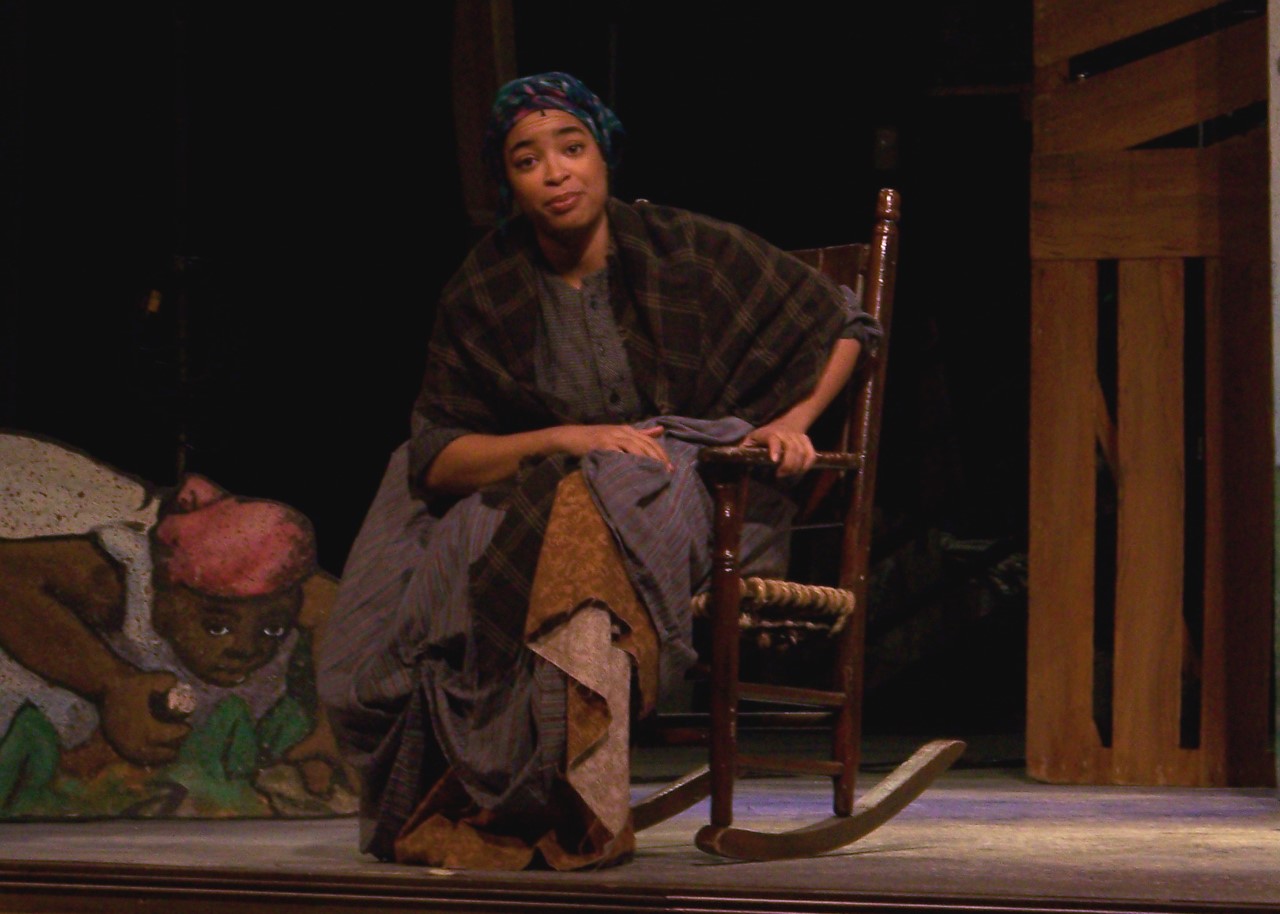 This stirring drama with music is a tribute to the great American who freed herself and hundreds of others from the bonds of slavery. Her courage helped change the world. Share her adventurous life with your family and friends in this accurate and deeply moving musical history lesson. Book and lyrics by Douglas Jones. Music by Ron Barnett. Sponsored by FAST Project (Family About Service Travel).
Tickets: $15 Adults / $10 Youth (12 and under).
3 Redneck Tenors
February 19, 2022 / 7:30pm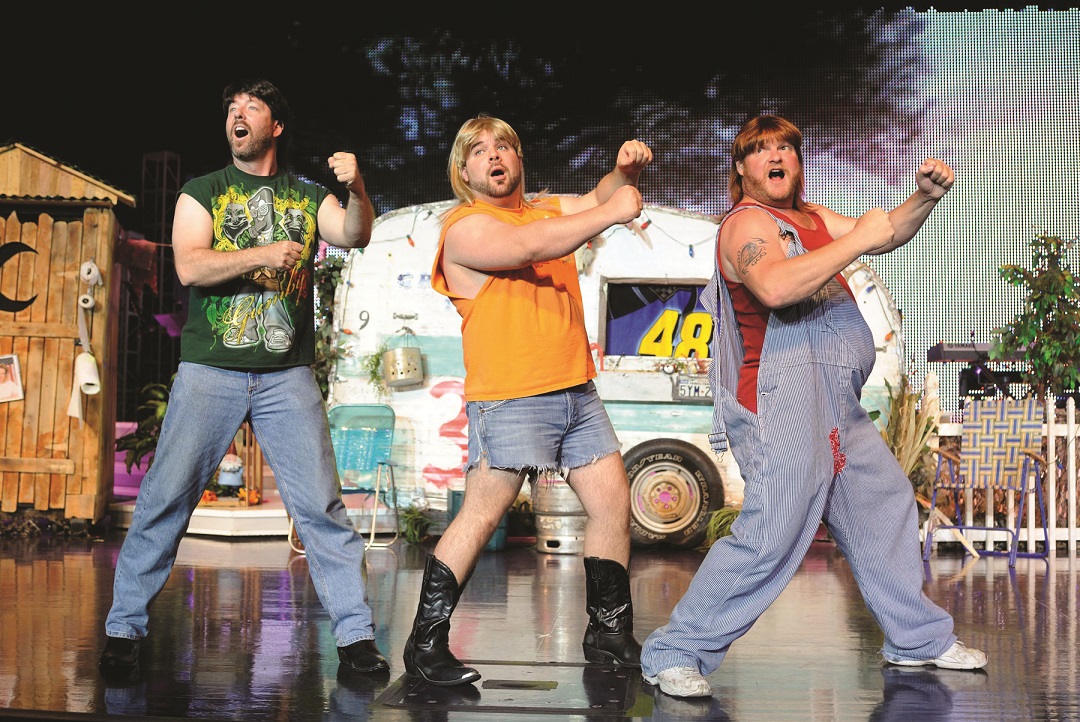 3 Redneck Tenors is a cross between Duck Dynasty and a Carnegie Hall performance. Three classically trained vocalists combine down home laughs with big city music from multiple genres like country, pop, Broadway, classical and gospel. The Tenors were top finalists on America's Got Talent.
Tickets: $20 Adults/ $10 Youth (12 and under)
Sponsored by Milestone Investment Management and Fox Theatre Institute
9 to 5: The Musical
March 4, 5, 11, 12 / 7:30pm
March 6 & 13 / 2pm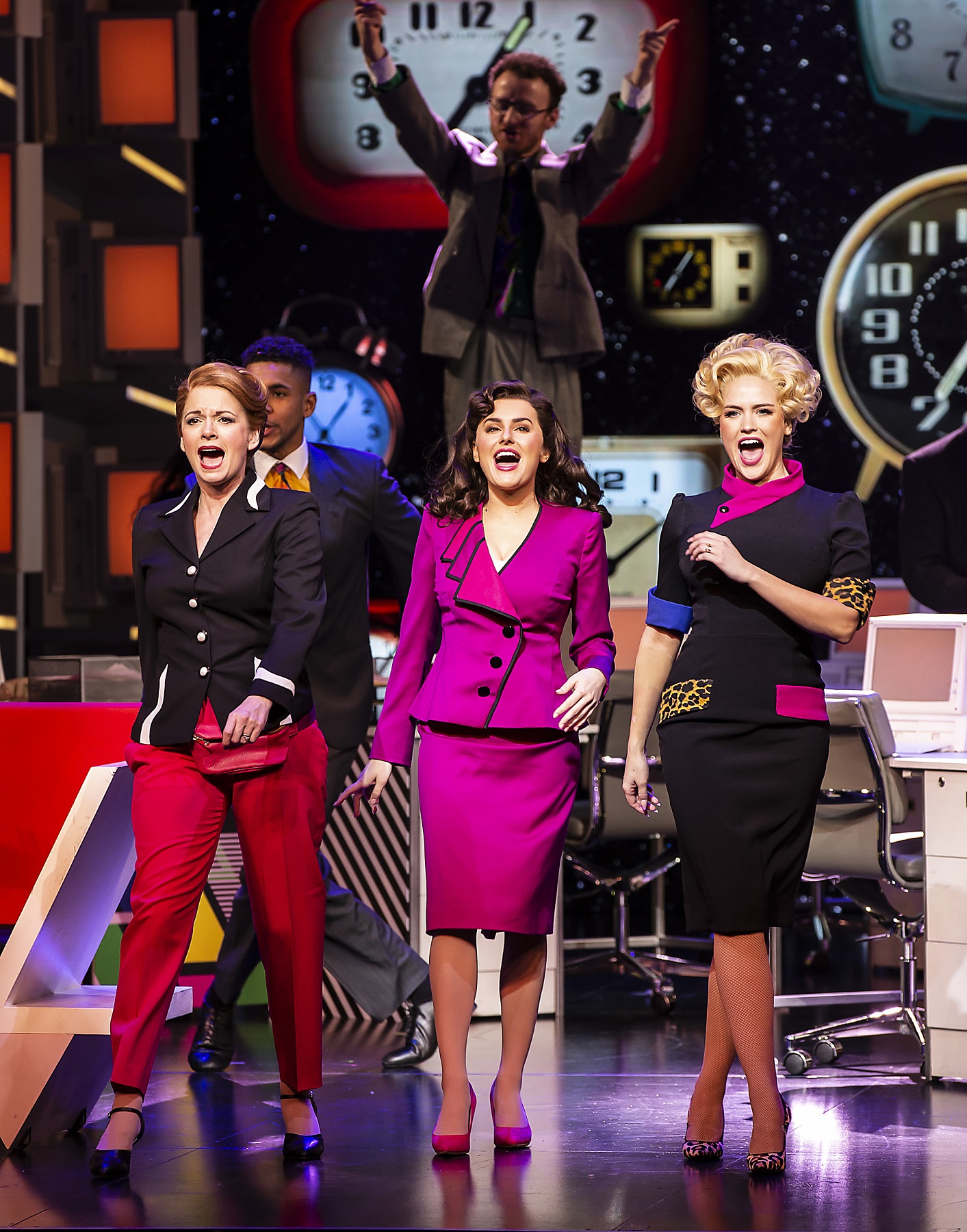 Office manager Violet Newstead joins her fellow co-workers – frazzled divorcee Judy Bernly and sexy secretary Doralee Rhodes – to turn the tables on their "sexist, egotistical, lying, hypocritical bigot" of a boss. Based on the film. Directed by Patrick Yuran. Sponsored by United Community Bank.
Season ticket holders attend March 4
Tickets: $15 Adults/ $10 Youth (12 & under)
Calpulli Mexican Dance Company
March 25, 2022 / 7:30pm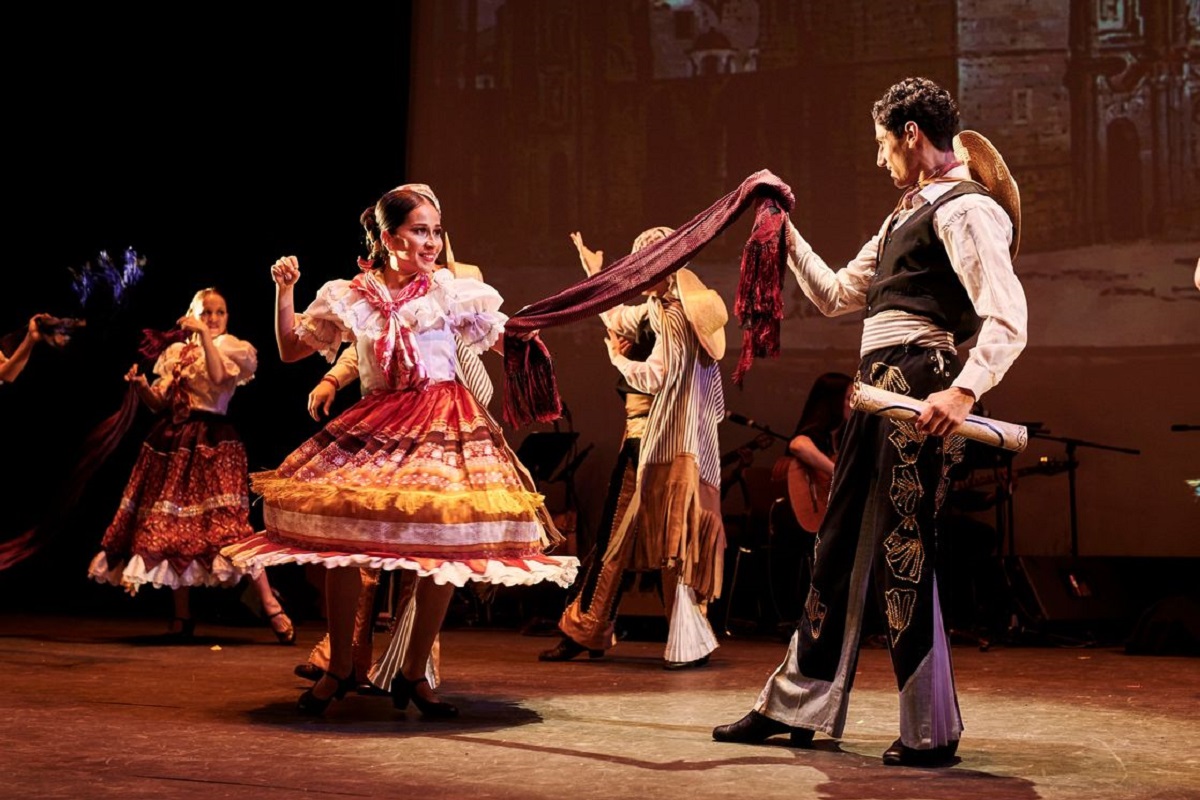 In this New York based dance company's Puebla:The Story of Cinco de Mayo, folk and native song and dance highlight the Mexican victory at the Battle of Puebla on May 5, 1862, the influences that led to the famous battle, its heroes and the undeniable Mexican spirit that continues to inspire us. Join us prior to the performance for sangria, chips and salsa. Sponsored by Dr. Richard and Marilyn Glass and the GA Council for the Arts.
Tickets: $25 Adults/ $10 Youth (12 and under)
All American Concert
April 8 / 7:30pm
April 9 / 4pm

Our Community Chorus cannot think of a more perfect theme for our spring concert than to show devotion and support for our country through song, with selections like Grand Old Flag, Tribute to the Armed Forces and Battle Hymn of the Republic. Directed by Jack Gantt.
Season ticket holders is on April 8
Tickets: $10
She's A Rebel
April 22, 2022 / 7:30pm

From Nina Simone and Dolly Parton to Aretha Franklin and Lady Gaga, Buicentennial Productions presents a tribute to some of the greatest female singers and songwriters of all time. With a female-led cast and band, this performance weaves together stories of the music industry and the struggles and challenges female vocalists face. Make it a ladies night, bring your partner for date night or bring the whole family for great music and a fun evening.
Tickets:$18 Adults/ $10 Youth (12 and under)
CJO Spring Jazz Concert
April 28, 2022 / 7:30pm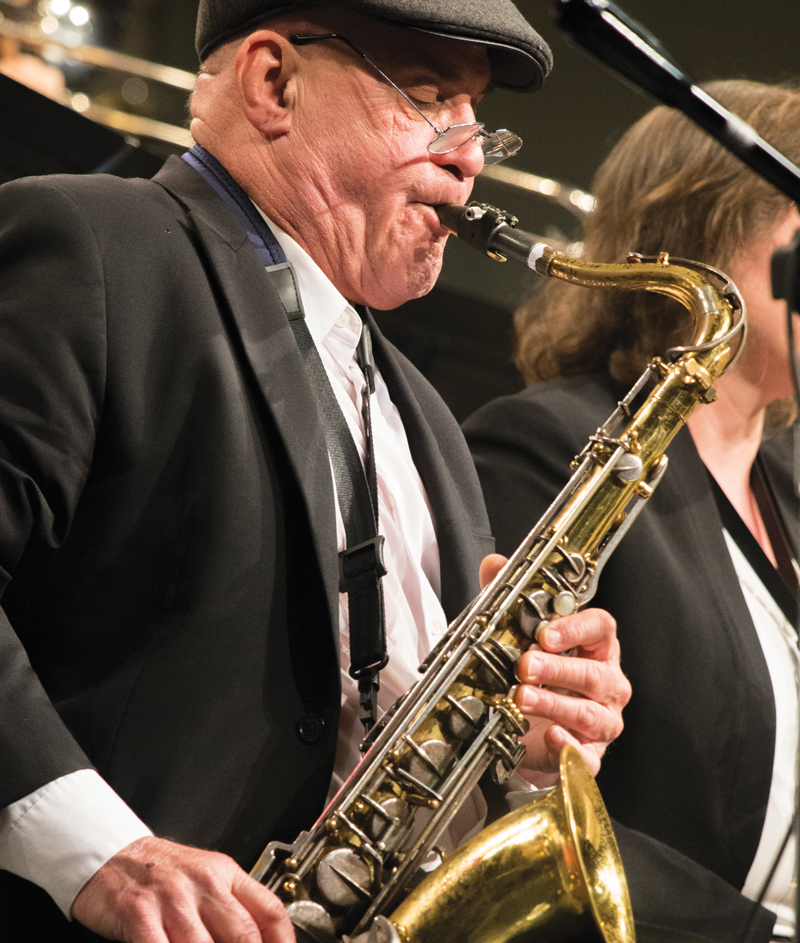 The CJO presents another concert of exciting jazz tunes from the Afro-Cuban tradition. Works by Stan Kenton and Count Basie, played by some of the finest jazz musicians in North America, right here in Carrollton!
Tickets: $15 Adults/ $10 Youth (12 & under)
Wind Ensemble Spring Concert, Featuring the Music of George Gershwin
May 12, 2022 / 7:30pm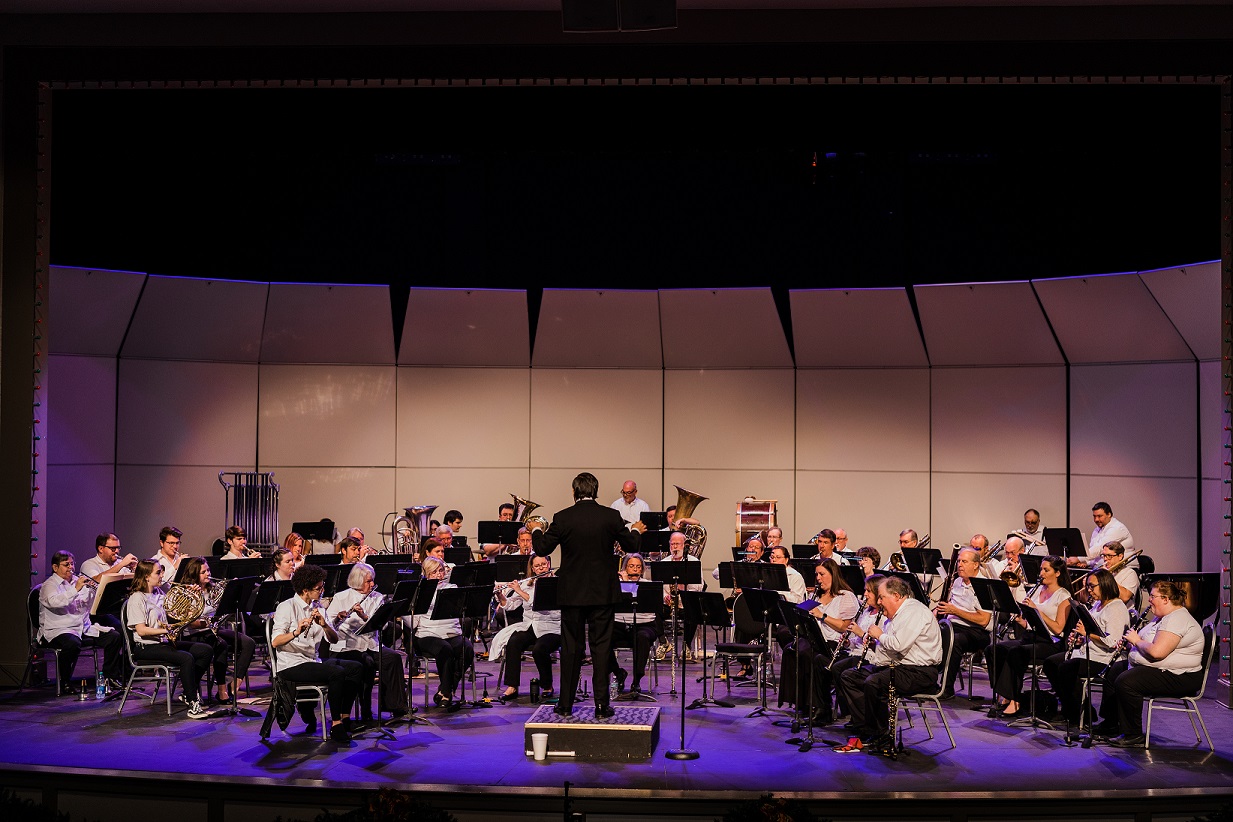 The CWE continues to celebrate its 10th anniversary with an all-Gershwin program, featuring special guest artists performing the composer's most beloved music. This concert will be part of the CWE's first recorded album. Come hear incredible music and be a part of CWE history! Conducted by Terry Lowry.
Tickets: $10