Groove Gypsies: A Night of '70s and '80s Rock and Roll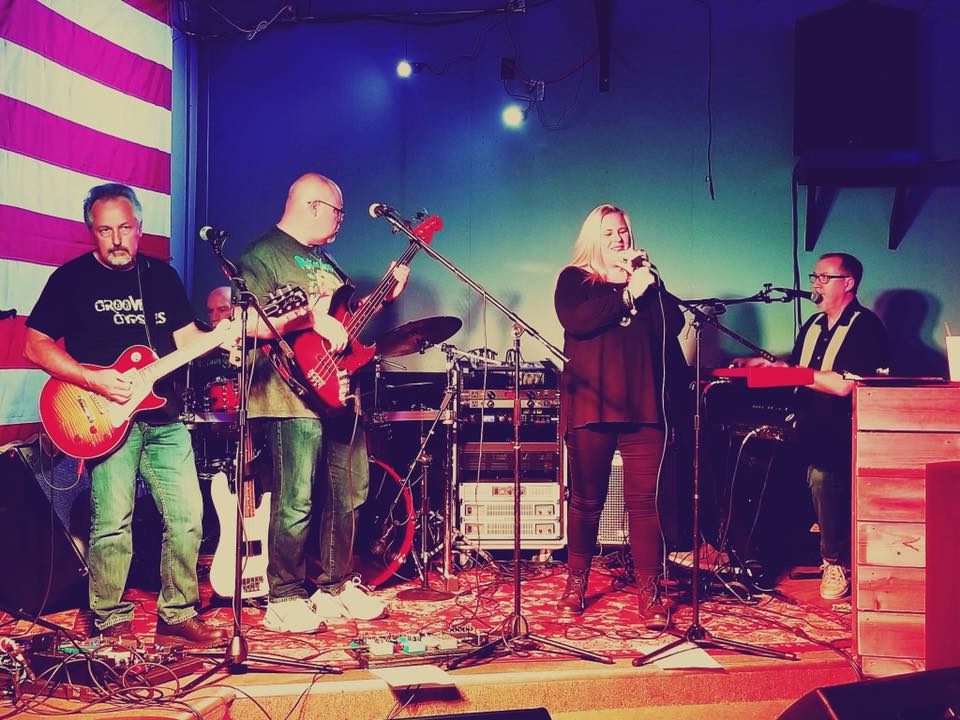 December 4, 2020, 7:30pm
The Groove Gypsies bring their unique mix of '70s/'80s/'90s rock, Motown, new country and popular blues tunes to the Center for the Arts. The band consists of experienced and talented musicians from the West Georgia area.
Tickets: $10

---
Christmas in Carrollton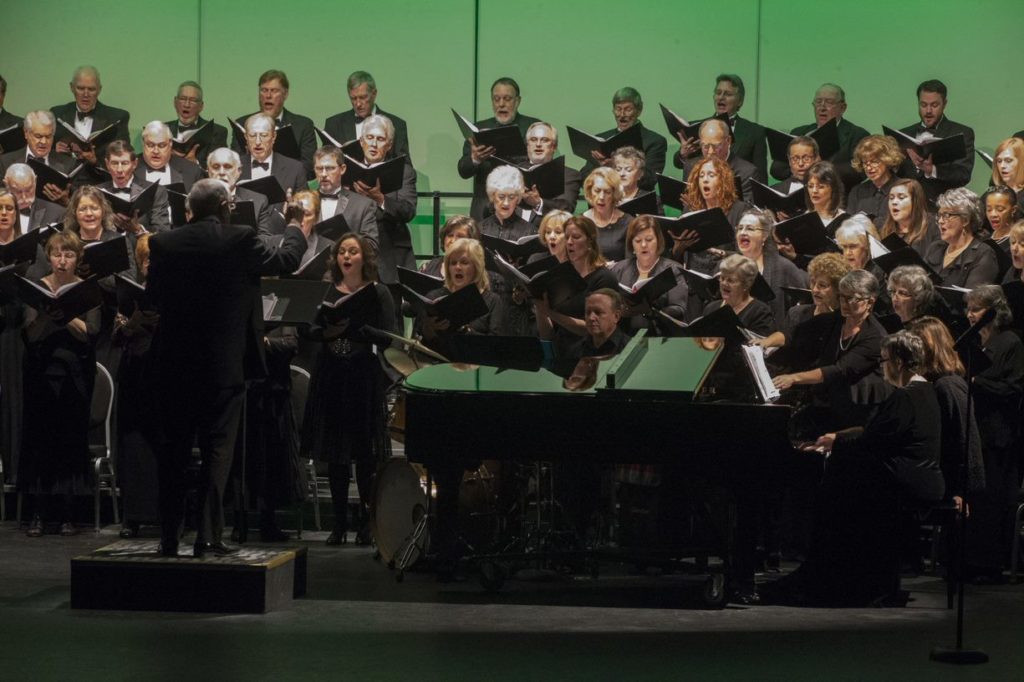 December 11 – 12, 7:30pm
December 12, 4pm
The Carrollton Christmas tradition continues as the Community Chorus performs classics such as Children Go Where I Send Thee, White Christmas, Go Tell It On The Mountain, I'll Be Home for Christmas and some less traditional works like Fruitcake and These Christmas Lights.
Tickets: $10 (Season ticket holders attend on December 11)

---
Wind Ensemble Christmas Concert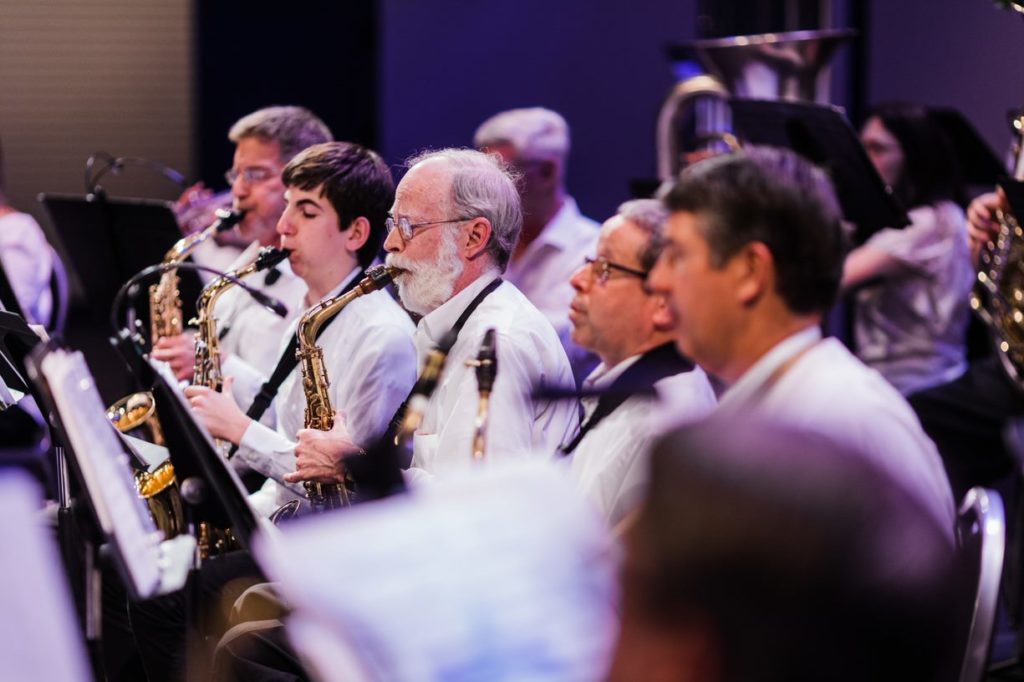 December 15, 7:30pm
Let the Carroll Community Wind Ensemble transport you to a winter wonderland with sentimental favorites such as Sleigh Ride and White Christmas. Conductor Terry Lowry will take your requests at the piano.
Tickets: $15

---
CJO: A World Jazz Solstice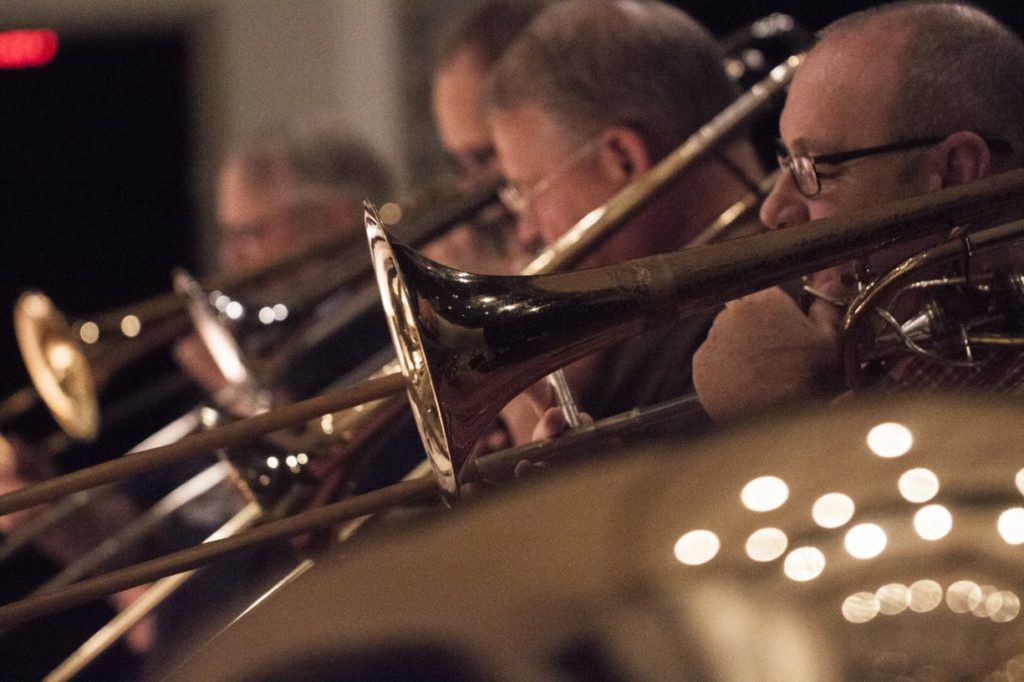 December 17 & 18, 7:30pm
The Carrollton Jazz Orchestra presents A World Jazz Solstice, featuring Duke Ellington's Nutcracker Suite and other Christmas selections from around the world.
Tickets: $15

---
Susan Hayward Tribute Film, 'Say Goodbye, Maggie Cole'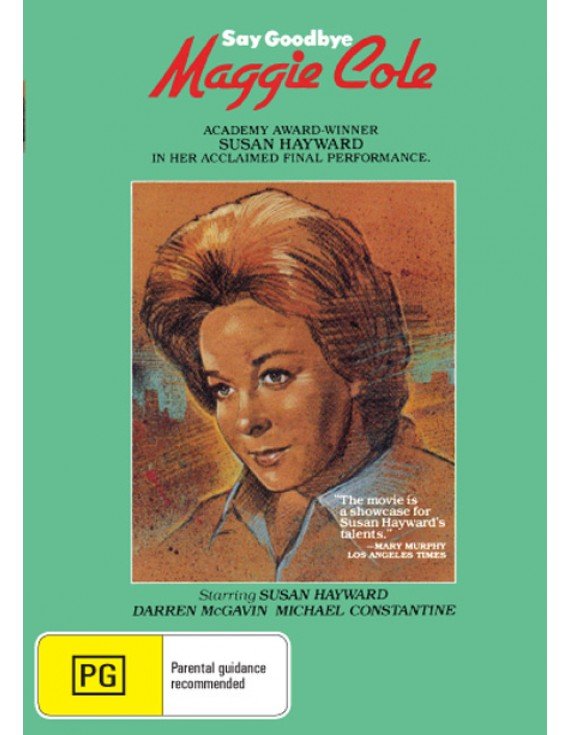 January 3, 2pm
In her final acting appearance, Susan Hayward is cast as a recently-widowed research doctor who can no longer deal with death on a daily basis. Street doctor Lou Grazzo (Darren McGavin) coerces Maggie into accepting a job at a Chicago clinic. Say Goodbye, Maggie Cole was originally telecast in 1972.
Tickets: $5 (includes water and popcorn)
---
Shades of Bublé
January 15, 2021, 7:30pm
Shades of Bublé brings the swinging standards and pop hits of Michael Bublé, like Feeling Good, Moondance, Come Fly With Me, Home, Everything, Fever and Save the Last Dance for Me, to the stage in an unforgettable, high-energy concert event.
Tickets: $20 Adults, $10 Youth (12 & under)

---
Almost, Maine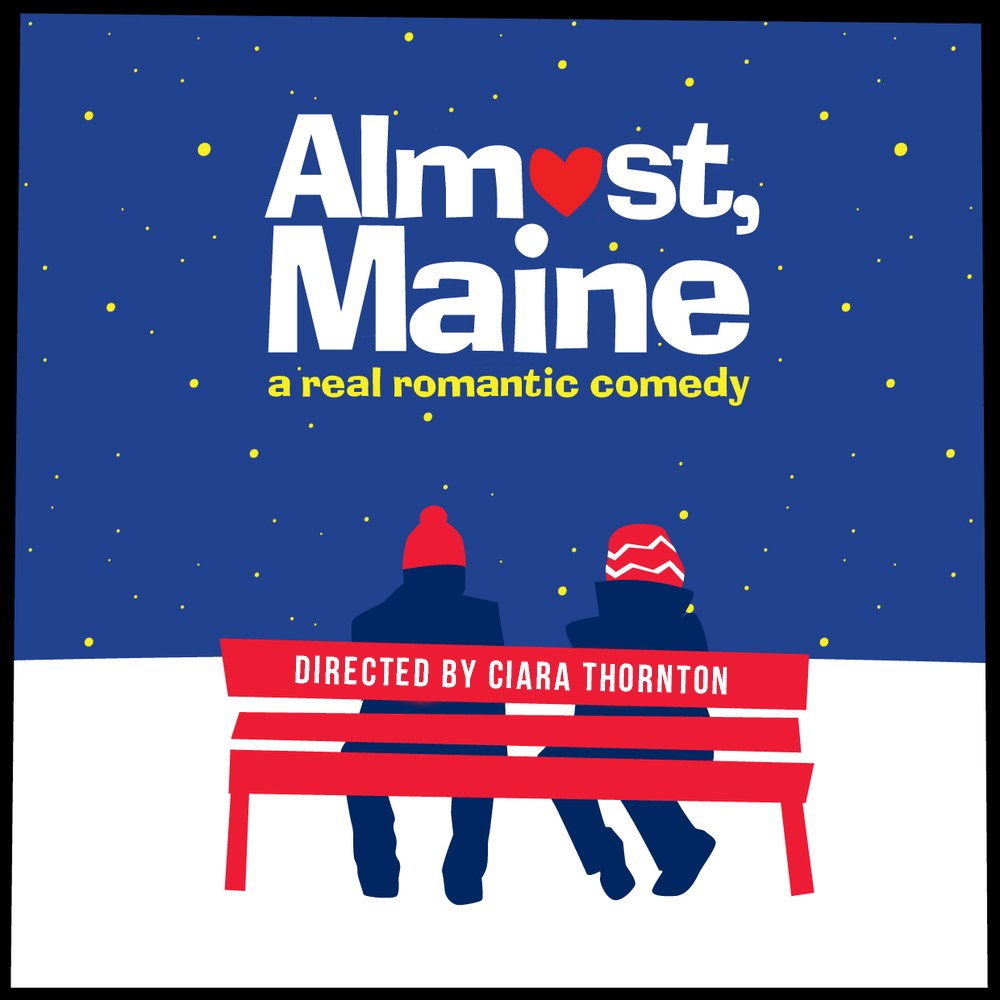 January 29-31, 2021
Welcome to Almost, Maine, a place that's so far north, it's almost not in the United States. It's almost in Canada. And it's not quite a town because its residents never got around to getting organized. So it almost doesn't exist. One cold, clear, winter night as the northern lights hover in the star-filled sky above, the residents of Almost, Maine, find themselves falling in and out of love in unexpected and hilarious ways. Knees are bruised. Hearts are broken. But the bruises heal and the hearts mend—almost—in this delightful midwinter night's dream.
Tickets: $10
---
Tribute to Lewis Grizzard, starring Bill Oberst, Jr.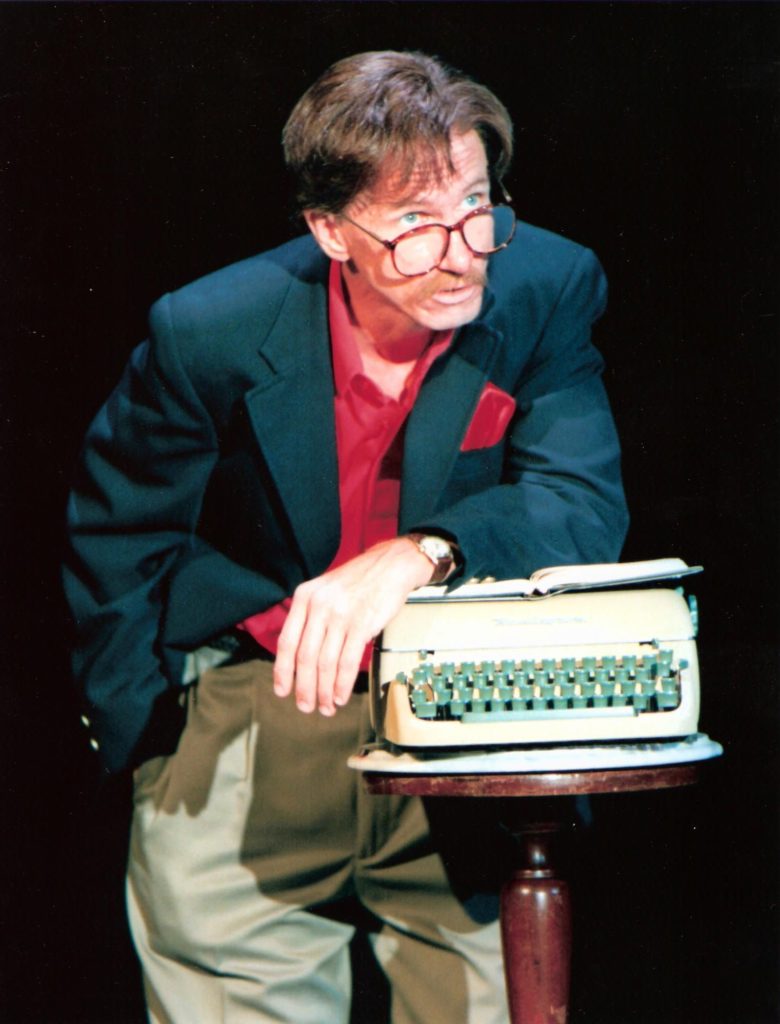 February 4, 7:30pm
Tribute to Lewis Grizzard is presented in two acts and runs 90 minutes. Lewis Grizzard was the most widely syndicated columnist in America for 15 years until his death in 1994. Actor Bill Oberst, Jr. has stepped into Grizzard's shoes more than 1,000 times in the last decade. Oberst's portrayal of the Southern writer and humorist is a one-man show authorized by Grizzard's family, which says it is the closest thing to seeing the late, great southern writer onstage since Grizzard's death. The two-act performance features Grizzard's best-loved stories and jokes, along with some poignant and funny readings from his books and newspaper columns.
Sponsored by Moe's Southwest Grill of Carrollton and The Family of Mike Steed
Tickets: $20

---
CSO Masterworks Winter Concert
February 12 & 13, 2021, 7:30pm
The Carroll Symphony Orchestra presents a concert of masterworks, including Beethoven's majestic Symphony No. 7, Peter Mennin's Folk Overture and the winning compositions from the CSO Young Composer Competition. This is the perfect Valentine's date night. Conducted by Terry Lowry.
Tickets: $18 Adults, $10 Youth (12 & under)

---
Live with Shana Tucker
February 20, 2021, 7:30pm
With a deep respect for lyrical storytelling, cellist/singer-songwriter, Shana Tucker, delivers her self-described genre of ChamberSoul™. Shana's melodies weave hints of jazz, classical, soulful folk, acoustic pop and a touch of R&B into a distinctive rhythmic tapestry.
Tickets: $18 Adults, $10 Youth (12 & under)

---
Bring Me Back to Carrollton
April 16, 7:30pm
April 17, 4pm
This is the concert you have been waiting for! Our local signature song, Bring Me Back to Carrollton, was written by Ed Hogan. Directed by Jack Gantt.
Tickets: $10 (Season ticket holders attend on April 16)

---
Original Works, Jazz Concert
April 22, 2021, 7:30pm
The Carrollton Jazz Orchestra presents a concert of contemporary compositions, composed and arranged specifically for the CJO. Be among the first to hear this incredible music.
Tickets: $15 Adults, $10 Youth (12 & under)

MountainFilm on Tour
April 25 , 2pm & 5pm
MountainFilm travels year-round and worldwide with a selection of current and best-loved films from the annual festival in Telluride, Colorado.The Carrollton Center for the Arts hosts the festival for the fifth year. MountainFilm includes 8 – 12 short films that are featured within two-and-a-half hours. A reception will be provided during intermission.
Tickets: $5
---
Wind Ensemble Spring Concert
May 6, 2021, 7:30pm
The Carroll Community Wind Ensemble celebrates its 10th season with festive works for concert band including the world premiere of a new composition by Carrollton native, Will Pitts, commissioned in celebration of this important anniversary. Conducted by Terry Lowry.
Tickets: $10